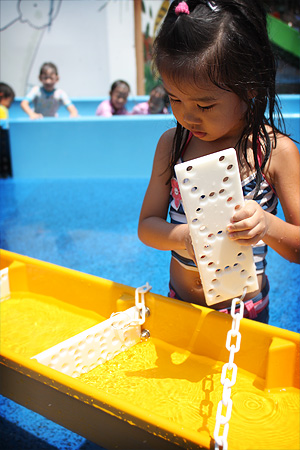 Went to the Singapore Zoo with kids and this time the highlights was not animals, but the new water play area.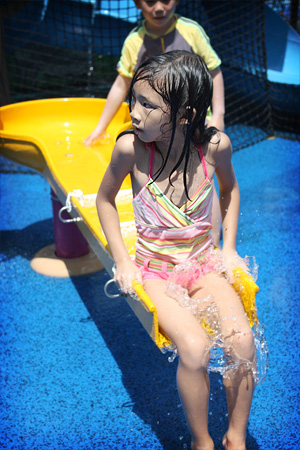 Its a good sized place with places for parents to chill out under good shade, with KFC and Ben & Jerry's just beside, its a good place to chill while the kids go hysterical and get baked in the wonderful tropical sun.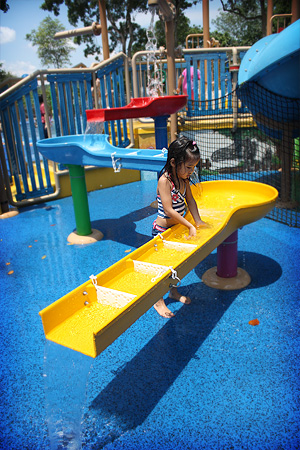 I could not catch up with Clié as she was running about and playing with her cousin, hence spent most of my time shooting Cleo.
Really wonder what is Cleo is thinking about as she goes about exploring. Maybe she is thinking why is daddy taking photos and not playing with her. hmm… only come to think of this while writing this post.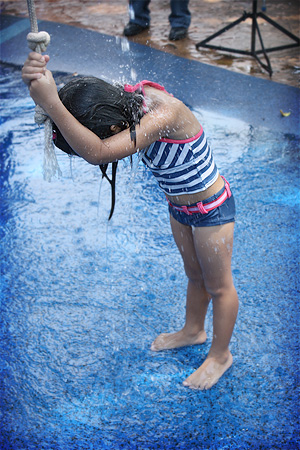 She saw mommy enjoying sort of a massage some time ago by letting falling water fall on the shoulders. Here the little lady imitates well and seems to be enjoying it.