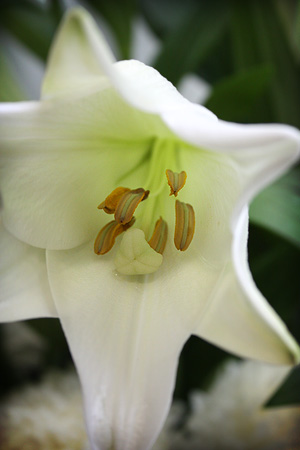 We went for brunch at PS.Cafe today and its one of the nicest way to start a no-plan type Saturday.
But why is PS.Cafe so nice? I seriously think its not just the decor, but the whole clanking of ceramics in the foreground with chattering of relaxed people in the background, the non standard chairs and cups, the beautifully served food. All these niceties out weighs the little paper that you stare at while walking back to your car while you leave.
Seriously i do like my under $2 breakfast at Maxwell market too. lol…
Ok, the flowers are simply cool. I know my wife likes big flowers, hence i suggested to drop by the Thomson area to go grab some flowers.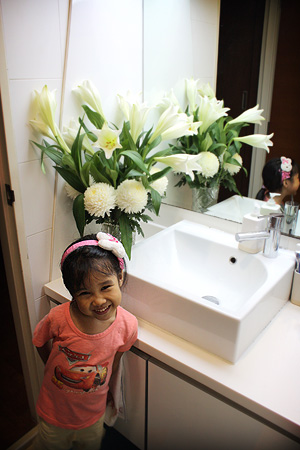 We got white lilys and pom poms. My wife did a simple yet beautiful arrangement when we got home and it simply transformed our whole bathroom. Its beautiful. Yes, guys can think flowers are beautiful too. A happy wife is a happy life.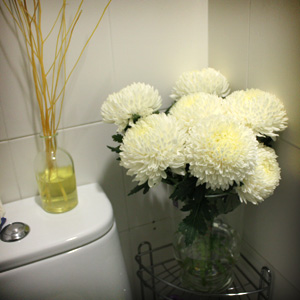 The kids bathroom had pom poms too. So super cute. Oh we had diffusers for sometime already as well. They make the whole bathroom smell great.
I think flowers might slowly become a permanant feature in our home.