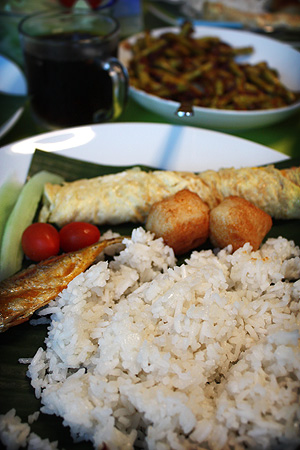 "What do you want to eat today?" is the question my wife asks me all the time. The fact that she can cook almost anything (from what i can see) the options are really wide open. Pasta, Nasi Brayani, Jap food or maybe something simple, she can cook it all. I can cook too, but my standard is on another scale altogether.
I can see that she takes pride in her cooking. Not only must the taste be good, but the ingredients must be fresh. Being a stylish individual, the presentation is also super nice too. Just look at how the eggs roll up nicely. And not to mention, she actually bought banana leaf.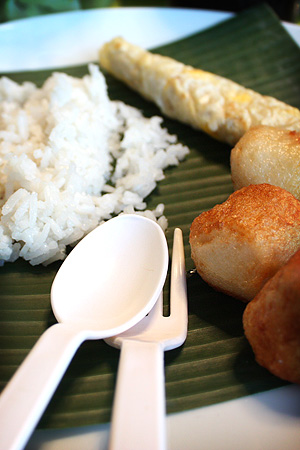 The kids don't go for the spicy stuff, hence they did not get to enjoy the Sambal Long Bean or Kuning fish. I simply love it. My wife knows what i like. We were missing chicken wings, but thats fine as there was lots of food already.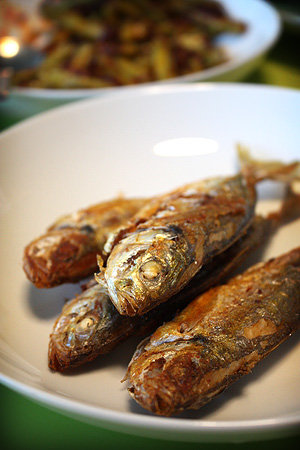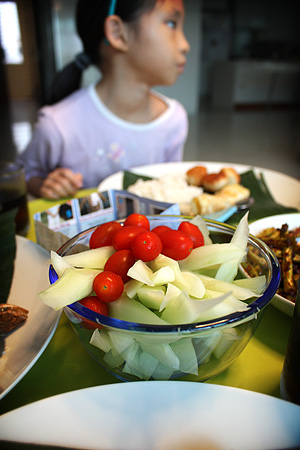 Even the chilled cucumber sticks and cherry tomatos were fantastic. It made the whole table nice and beautiful. Everything was in harmony.