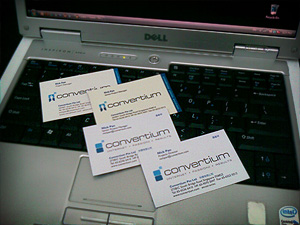 Today marks my last day at Convertium, an independent Singapore based full fledged internet agency.
I joined back in Feb 2006 and my interview period took several months. The strange thing was that back then, i was not looking for a job, but for some reason, i sent out just 1 job application impulsively. Convertium got back and i went to have a chat. After 3 interview sessions across about 4 – 5 months, i joined Convertium as a Project Manager.
Looking back, it has been 3 years and 4 months already, but somehow it feels like i have been in Convertium my whole life. Chalked 877 weekdays, clocked 8263.5 hours (we had to fill in timesheets, so i know.), sent 20770 emails (yes i don't think its neccessary to file sent mails), so on average i sent at least 23 emails per weekday and on an average clocked about 9.4 hours a day (i really wanted to know, so i calculated).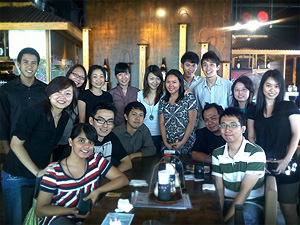 12 Jun 2009, I now leave as a Projects Director with solid industry experience all thanks to my Boss who unreservedly mentored me and shared with me directly from his heart and from his personal industry experience. I'm especially appreciative of the enlightening insights, the management skills, the revelation of my blind spots and the need to always back things up with facts.

When lunch time approached, just like normal, the mass MSN group chat happened and everyone got ready to go for lunch. Little did I realise, there were more than 15 of us. We headed down to Far East Square area and had a nice Pasta-ish lunch.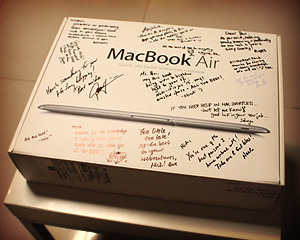 I was asked to give a speech. lol… I feel super old, like someone getting a life time achievement award or something. lol… So i obliged. I shared that bosses / superiors are also humans. Bosses don't have all the answers, bosses also want things to be better, bosses are looking for people who will be part of the solution and not part of the problem. People who are part of the solution will definitely be valued. So with that in mind, i hope everyone can cut their bosses some slack and face work life with more vigor and RAWR!!!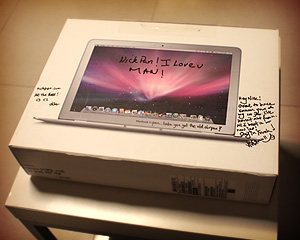 The big surprise of the day was when i got to my desk in the morning. There was a MacBook Air sitting there. There were signatures and scribbles all around. There were words of well wishes, there was lots of love. I'm speechless. Very speechless.
Thanks everyone its a HUGE parting gift and trust me, i'll make good use of it.