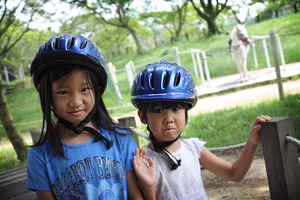 Brought my dear girls to Gallop Stable in Pasir Ris and they loved it. I like the whole idea of getting up early on a Saturday morning and doing something different. I won't say its so exciting every week, but as parents we try.
It was $10 for a ride and tickets were bought at the nearby office just beside the café.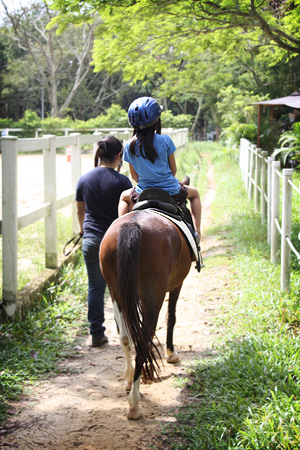 Clié went first, she was all excited and hopped on quickly. She was born in the year of the horse, so she felt she had some affinity to horses. lol…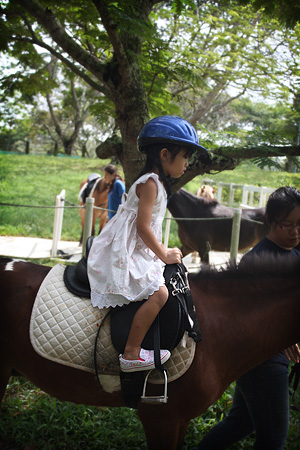 Cleo on the other hand was abit fearful. She could not get up on her own, so i carried her up. Once i was grabbing on to her, she did not want to let go. After a few reassuring words, off she went.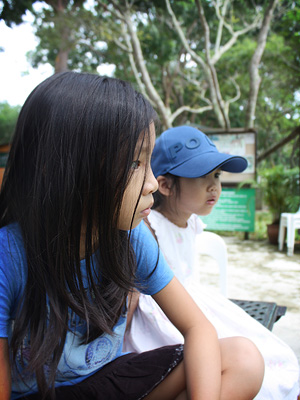 The girls enjoyed themselves and the only thing they did not was the smell. lol… They are so not outdoor type. I think i need to expose them more to such stuff. Maybe Sungei Buloh next.
Gallop Stable
61 Pasir Ris Green
Singapopre 518225
Tel : 6583 9665
Fax : 6583 7282
Email : [email protected]