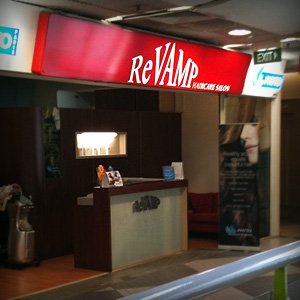 I recently had a haircut. Guess what, I did not ask the hair dresser for her credentials, neither did I ask for a draft. She did ask me quite a number of clever questions and I trusted her. I treated her as a professional and let her did what she do best. I mean what do I know about cutting hair, all I see is what I can see in the mirror. Most of the time, I don't even know what I look like from behind. The outcome was fairly good.
That got me thinking. I'm in the creative industry, but there is hardly any trust. Clients insist on credentials, they insist on seeing a draft. And when they see the draft, most of the time they usually have a lot to say and there were even times when some clients dictated how they want like their website to be. They know their business better, that I fully agree, but how could they possibility know web design best practices more then someone who have done websites for more then 10 years?
As a web practitioner, we often make jokes about clients and can so relate with one another on all those hair pulling experiences. There is even a site dedicated to Clients From Hell. But I also question myself. Is it true that most clients are idiots? Do they also have their hair pulling moments about vendors? I did a check… no vendorsfromhell.com and vendorsfromhell.net does not exist. Then again if clients banded together to create such a site, then there is no need for vendors already. har har…
Yes its true, sometimes clients catch the obvious lazy alignment issues, the amateurish design that was done by an inexpensive freelancer and the half baked proposal that was done grudgingly over the weekend. But the more fundamental issue is that sometimes there is a clear lack of business understanding from web design companies. To clients, their website is an asset that not only represents them online, but it may also be there to provide a service or to meet certain business objectives. Looking nice is just a hygiene factor. So the question now is how many web designers actually have good business acumen?
Clients are idiots. Web designers are hopeless. Stalemate!
I think web practitioners need to make the first move. We need to better understand our clients' business. We need to understand their pain points. We need to understand that it hurts to pay so much money only to get something that might look nice, but does not work. Go try your client's products. Go experience your client's services. Go spend a day with your client.
The day we stop thinking our clients are idiots may be the day our clients start treating us as professionals and give us the creative trust we finally deserve.