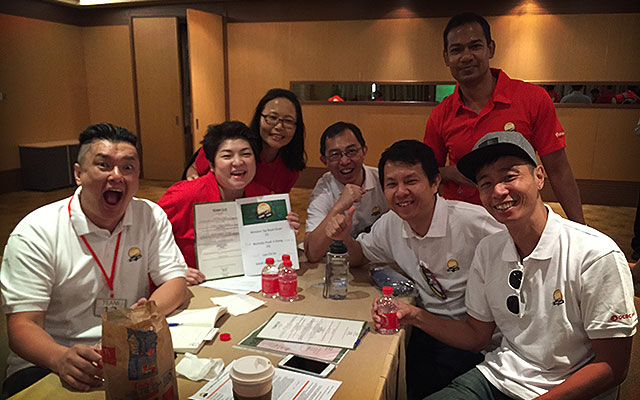 A few of the Daddy Bloggers from Daddy Matters namely Winston (The Blogfather), Vincent (Roamingglass), Isaiah (J Babies' Dad) including myself took part in OCBC's SG50 Home Trial organised by their Home Loans team. It was a good way for us to check out some of the cool Condos in Singapore and also test drive the Volvo XC90.
It was a timely thing as my wife and I have been hoping to upgrade as we feel we needed more space as our 3 daughters are growing up quickly and if possible shift nearer to my mom's place in Katong. So I was personally looking forward to see more condos and also know more home loans people from the bank.
The day started with a quick briefing to let us know of the "challenges" we need to do. It was a bit like an amazing race type fun thing but each team had different places to go. Instead of trying to win, we wanted to see where we could do fun and "interesting" things. You know when dads come together, magic happens. lolz.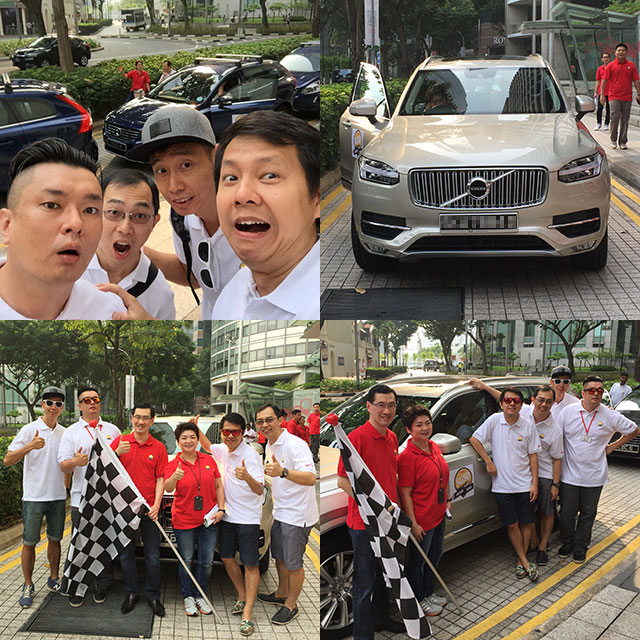 We got a short introduction to the car and I have to say, lots of technology and being such a big car, it was really comfortable. Got SUN ROOF somemore! :)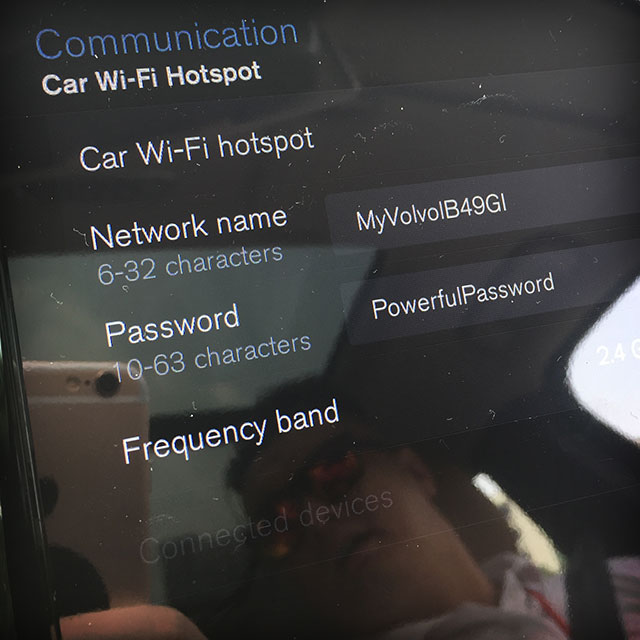 The car can become a wi-fi hotspot, so of course we tried it out, but first we need to set a "PowerfulPassword".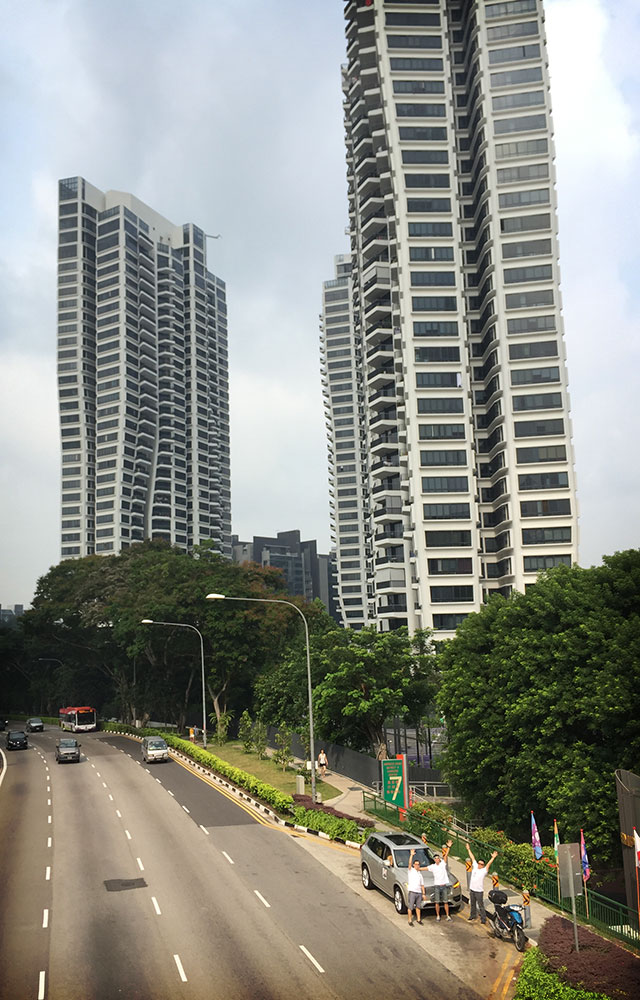 Our first destination was D'Leedon Condo designed by the internationally famous and multi award winning Architect Zaha Hadid, she even got the most prestigious "Pritzker Architecture Prize in 2004" in her list of awards. I heard so much about this development but did not have the chance to go, now we get a chance to see the PENTHOUSE!
Ok, I missed the turn going into the small street to access the condo, but found this perfect spot to take a good group photo. How, EPIC right this photo. :)

So we talked lots of nonsense in the car of course, from hoping that the car have a Hokkien + Singlish add on for navigation to testing all the different technologies on the car like its Adaptive Cruising mode. We even used the Sun Roof to wave at our fellow competitors.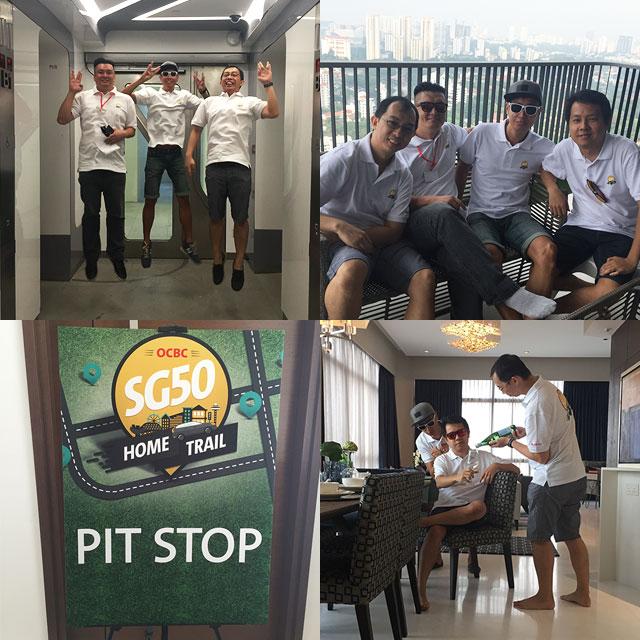 I have to say D'Leedon is super chio. Very sci-fi-ish modern. Even the car park feels like a set out from Star Wars. But I have to say the best part of this visit is getting served by my man servants. lolz.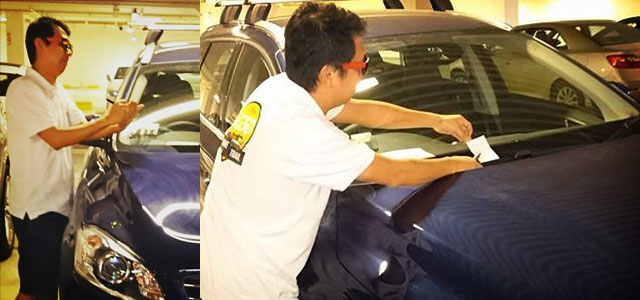 Next stop Reflections at Keppel Bay. When we arrived, our fellow competitor's car was parked just beside ours, so of course we need to give them a small surprise.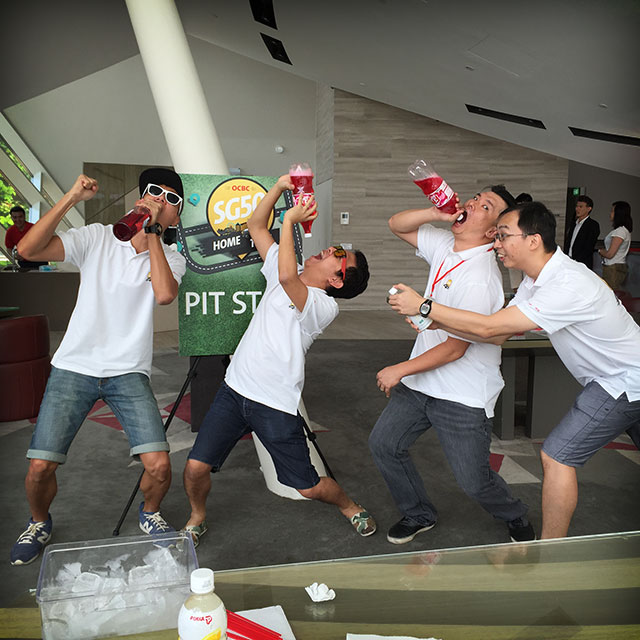 The challenge at this stop was to make a Singapore Sling (non alcoholic *sigh*). We must more pattern then the badminton and this is our kind of group shot at that stop.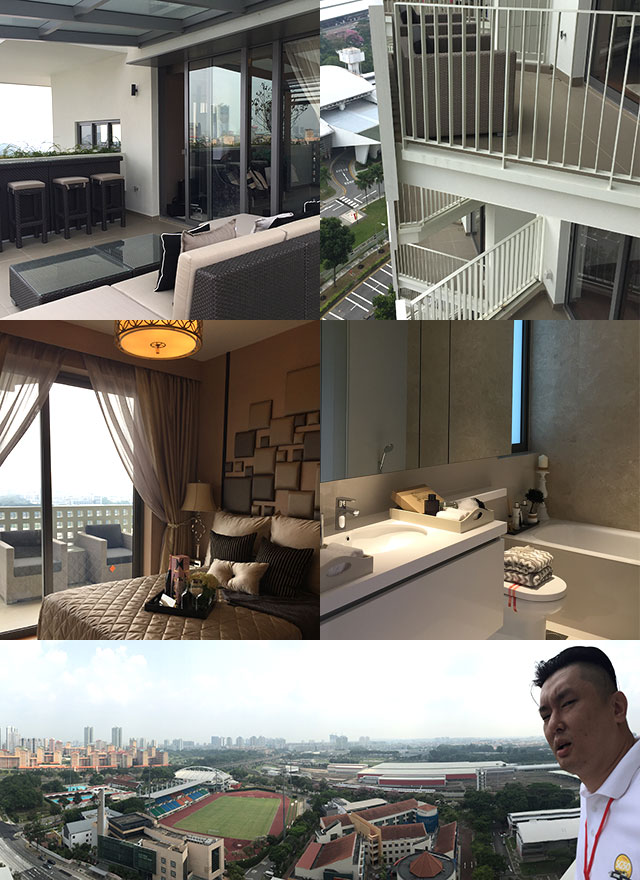 Last stop was Sky Habitat at Bishan. My wife and I actually went to see the show flat for this development earlier in the year and we really liked it. It's location, the furnishing, the uniqueness of the terrace concept. Glad I managed to get up there and see an actual unit. The view also quite shiok so have to take a panorama but kena photobomb.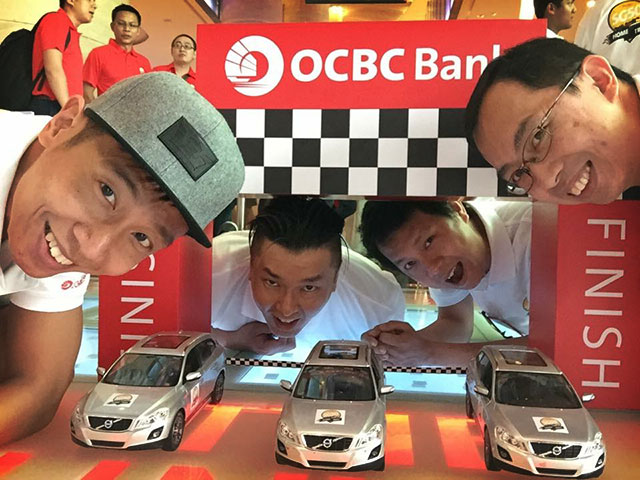 The last station was back at Orchard Gateway and there was an RC race with obstacles where all team faced off. Let's just say our team managed to finish the race.
It was overall a good fun morning together with other Daddy Bloggers from Daddy Matters. Reflecting on our life stage, the cost of living in Singapore, the desire to provide for our family a better home and of cause lots of shenanigans.
I'm looking forward to our next adventure.
If you need any advice regarding Home Loans, do speak to the people at OCBC and I'm sure they will be able to give you good advice. Just FYI, they don't offer interest free housing loans, I know, because I checked.