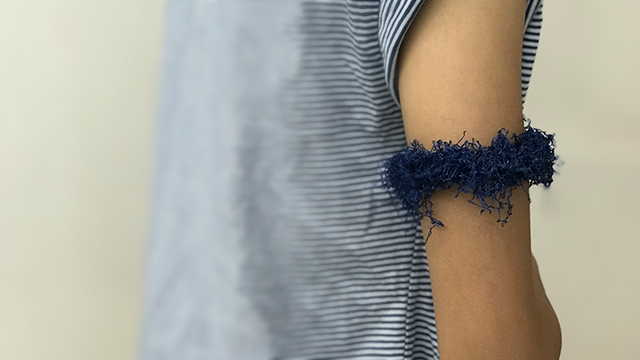 Today is the Hairband's happiest day of his life.
He's hugging her elbow as she commutes to work.
It's been a full month since he left the factory. Thirty-one days spent sitting at the back of the dusty shelves in the supermarket. Out of all the bags of hairbands on display, she picked the one he is in. And out of all the hairbands she could have picked this morning in the bathroom, she picked him.
It's destiny.
…
The world is amazing. The world is beautiful.
All these sights and sounds.
All these busy people going to mysterious places.
…
Just travelling with her wrapped around her elbow, exploring the world, and going on this adventure is just bliss.
The world is wonderful and exciting again. He has great expectations of his life with her from now on.
He will hold her hair while she is eating, keep her hair neat in meetings.
When she is bored, she will play with him in her smooth hands and make little shapes.
He has great expectations. The world is beautiful.
…
She reaches out to the Hairband and pulls him out of his embrace of her arm, preparing to tie her hair.
The Hairband drops into the gap between the train and the platform.
…
She reaches into her bag and pulls out another Hairband.