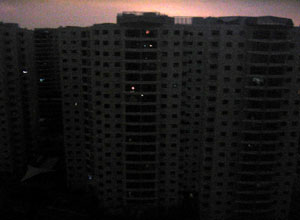 Last night the major blackout allowed our little family to bring out our mattress to sleep in the living room and boy was that an early night for me for a long long time.
We were all quite amused to see people from the opposite block scurrying to get their torches, candles, etc… in a way it was fun, but the only worrying thing was the stuff in the fridge.
Anyway… i think God wanted me to rest early last night… and i got the hint this time.