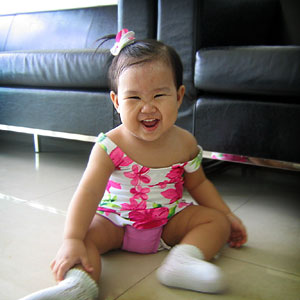 Cleo turns 1 today! Happy Bidthday Cleo, Mommy, Daddy and Clié loves you! You are such a lovely baby!
All thanks to Pearl's Uncle Steven and Aunt Mavis who not only kindly opened up their house last saturday to let us have this party, but also expecially to Aunt Mavis for cooking ALL the food and making all the preparations for the whole day.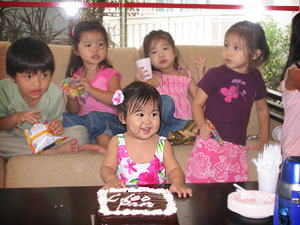 from left behind Cleo: Ethan, Erin Joy, Carissa, Clié and Hanah. Not in photos are Joshua and Rebecca.
In the afternoon, we invited the kids from our Church and they had a simple party. There were balloons, party bags, chips, cakes, sweets, etc. I think the parents had a nice time hanging out too.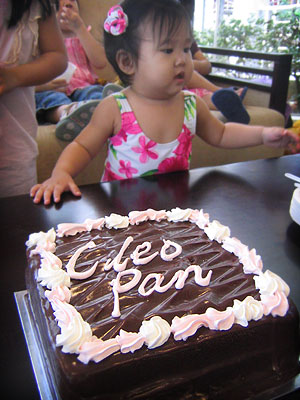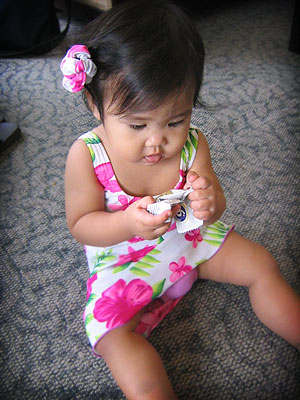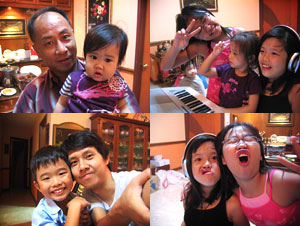 Alot of Pearl's relatives came, both from her dad and mom side.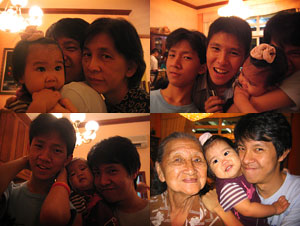 Also my family turned up together with my mom's big brother's family. I should have used flash.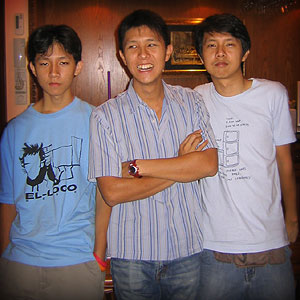 My brothers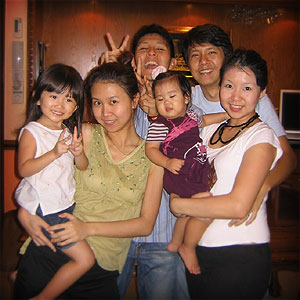 The gang!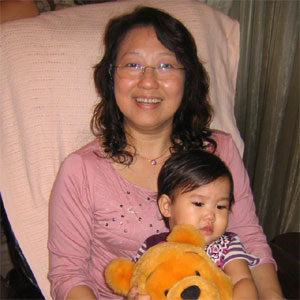 Pearl's mom on a comfy massage chair with Cleo.