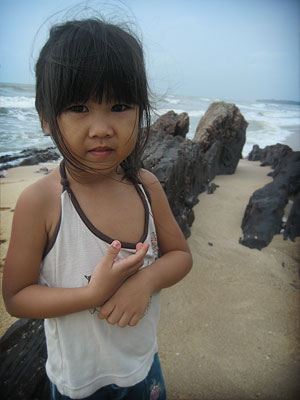 Earlier this month we made a trip up to Desaru and stayed at The Pulai together with our friends Kelvin and Laurine.
The drive up was long as we did not really know how far it was. When we left JB, the signboard showed "Desaru 92km". Being an unexperienced driver in Malaysia, i had to follow Kelvin's car closely.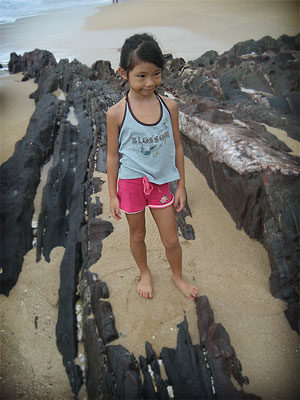 It was a pity as when we were there, it was mainly raining, hence we could not play in the pool for too long and the beach had the red flag up. With waves crashing harshly, the kids also kept their distance.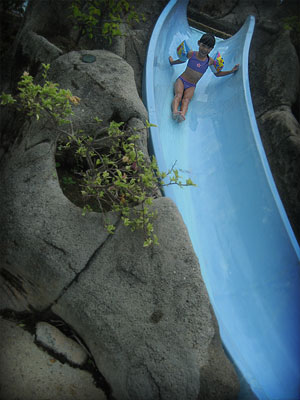 We managed somehow to jump into the pool for about an hour, but it was cold. How i wished the sun was bright and chirpy.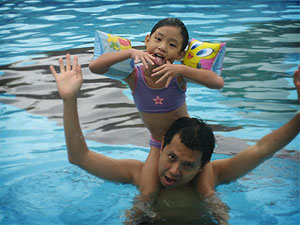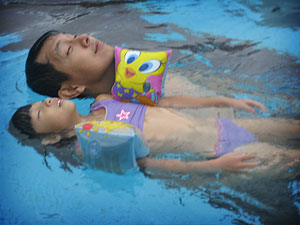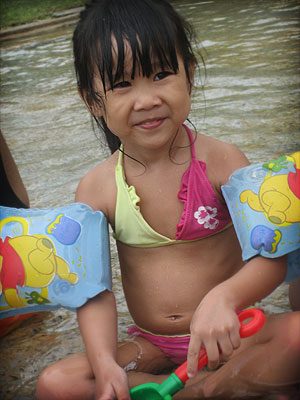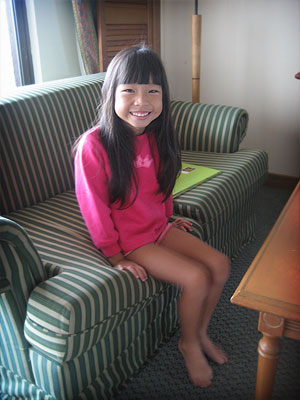 When we got our keys, apparently the room that we were assigned to had people inside painting the room, very strange, hence we went back to the front desk to get another room. Room 312, thats where we spent the night.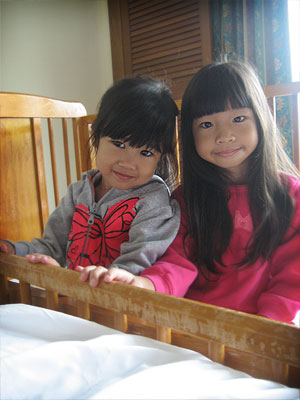 The kids were excited knowing that they are actually on a holiday and that they are sleeping in a hotel room. We got an extra cot for Cleo, not that she needed a cot, its just that the cot is free. hee… Cleo wanted to sleep in the cot, Clié wanted to sleep on the bed. Perfect. No fighting.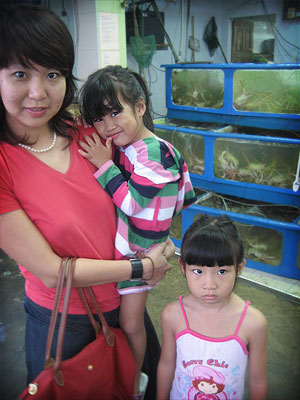 Kelvin also brought us to Jade Garden Seafood Corner which is apparently very popular with Singaporeans who travel up to Desaru for seafood. Channel U even did a review on them.
The drive back at night from the seafood place back to the resort was challenging as it was pitch black and with only 1 lane both ways, over taking seems to be like a game of chicken.
We only stayed at the resort for 1 night and it does feel super short, but it was a special deal and we really needed to spend time with kids, so we went for it. However we did stop over at Jusco for lunch on the way back and did some shopping. Next time, minimum have to 2 nights, else quite pointless.
During the drive back, it was pouring, hence visibility was bad and when cruising at 130km/h its hard to fall asleep at the wheel.
It was overall a nice trip and i do look forward for the next one with kids. Would love to bring them to take a plane soon.