Was talking with my Mom on the phone when Pearl called me over to a Timberland shop in Terminal one Changi Airport. She knew I wanted to buy a good pair of sneakers and that one took her fancy. 'Dear, what do you think of this one' I think its very nice for you… WILL THE PASSENGERS NICHOLAS… PEARL… PLS BOARD FLIGHT…' we ran… that's how we started our trip to Japan.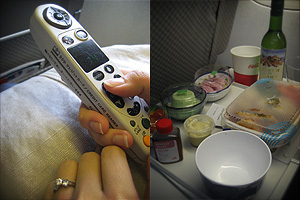 We are married 10 years now, hence this trip is our second honeymoon. Initially I thought of going to a beach resort nearby as I really wanted sun, sea and slack, but I think that may not be the best way to mark our tenth year. We talked about going to Japan when we were dating, and this would be the best time.
Saw 2 and a half movies on the Japan Airline flight, I Am Legend (loved the Bob Marley quote 'The people, who were trying to make this world worse… are not taking a day off. How can I'), American Gangster (I love true stories) and half of The Great Debaters (the plane had to land).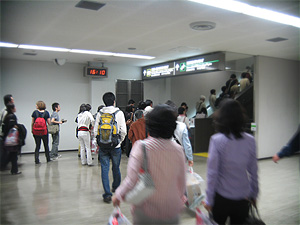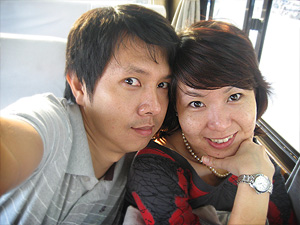 Upon touching down, we headed to our first hotel of the trip, Hotel Narita Marroad which was just beside the airport. After putting down our luggage, William our tour guide brought us to Elms for dinner and some shopping as that was a nearby heartland mall. We were given a short time, hence my very smart shopper wife suggested we pack back and spend time shopping instead.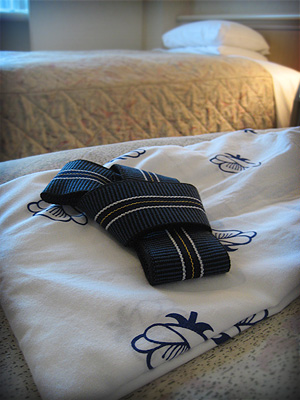 Can you believe it, we actually spent a few hundred Sing Dollars there.
At this mall, we were given a 5% discount voucher and I manage to remind Pearl about it only after we have bought our stuff. We went to a cashier and showed her our discount voucher. She knew what we meant and went to get her supervisor. Together, they voided the whole 3 receipts that we had and started scanning them all over again with smiles. Talk about service. In Singapore, I think the black face alone will already spoil the whole shopping experience.
We got back to the hotel, ate our simple take out dinner, had a good shower and soaked ourselves in the tub. It was a nice way to end our first day in Japan.
The only pity is that we found out that our hotel is quite a distance from the Tsukiji Fish Market as we initially planned to go there before day break. Oh well, good also, this means we will have more time for snoozing.