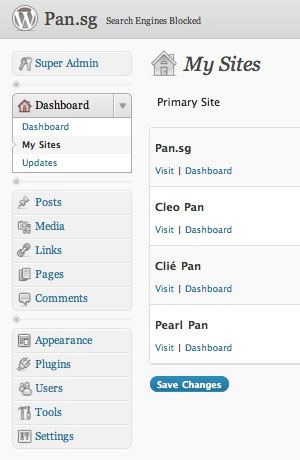 WordPress 3.0 "Thelonious" was launched a few weeks ago (17 Jun 2010) and 15 days on, it passed 3 million downloads. The key feature that stood out for me was its ability to manage Multisite.
I wanted to have the sites running off different subdomains and not folders, hence it took a little longer than expected. Finally its done! Time for serious migration.
The main thing that made me rush this out is because my new daughter is on her way. So what will her subdomain be?
Thepan's daugther #3 name call for entries is officially open. The closing date is somewhere in September. Suggest away! Her name needs to start with "C" and short would be good. :)