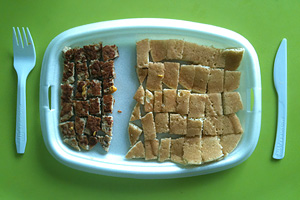 Do you have any of OCD? I have lots.
My kids always need me to cut up their Pancakes for them and this happens alot. Sometimes there are semicircles. DOes this happen to you too?
MaybeáStrictly Pancakes should run a contest or something, or maybe even a gallery of pancakes being cut up by parents for kids.