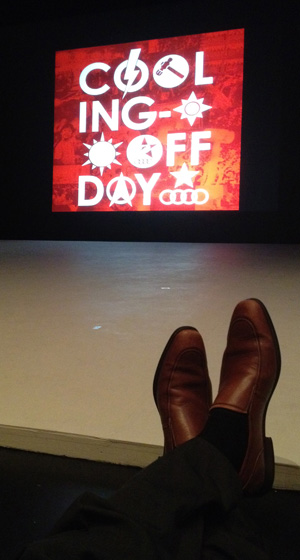 Was really looking forward to see Cooling Off Day by W!IL RICE. From the photo above, you will figure out that we manage to get really up close and personal with the cast. My wife said Sistic suggested row "C" and it sounded not too close. Anyway… watched it #likeaboss.
I really did not know what to expect at first. I thought its funny all the way as its by Wild Rice, but it is after all about politics and especially with the recent general elections in 2011, I think there should be some "thoughts" to take home.
It was definitely funny as the cast portrayed very typical Singaporeans that we all can relate to. The mannerisms, the singlish, the typical characters like ah beng (chinese gangster), macik (malay women), chia kantang (with heavy western slang) and more.
I would have to say that most of the performance was kinda serious. There were parts where the cast almost broke into tears. You could see it in their eyes that some of the issues they were acting out was as if it was really affecting them off stage as well. Because some of these issues are so close to our hearts, its hard not to get emotionally engaged. I would say its really really good with a very well balanced view of our political landscape.
It felt that just by knowing more and hearing more views, we all can become more informed and come to our own conclusions. We should not be lead by the media or even the trend on social media to decide for us what is the whole picture. I think its not easy to run a country and its definitely impossible to run it flawlessly.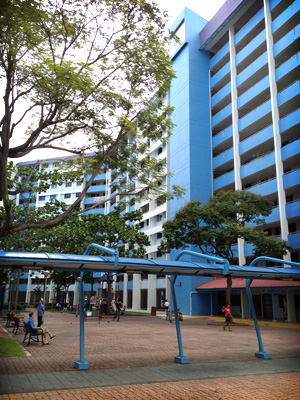 So, politics. Never thought of politics as an interesting topic, but its hard to not be interested when it affects all of us, it affects the way of life in the place we call home. I'm grateful that the GE2011 brought about much political awareness amongst the general population and I'm eager to find out what happens in our next election. Let's hope for more constructive comments rather than unconstructive sensationalising online bashings.
We only have one home, where ever it may be. So since we are gonna stick around, why not lets do something for our home. Something, anything.
I'm gonna create a few "social initiatives" on itsmyturn.sg and hope you will support some of these initiatives. I'll blog about it in my next post.