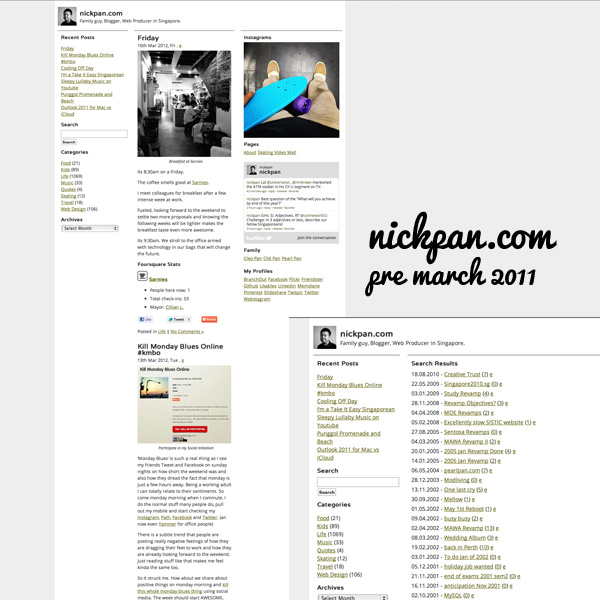 I've finally made myself sit down and update the theme of this site. The one above was a layout I hand crafted when "widgets" were introduced to WordPress back in 2006. Now with with a huge percentage of us surfing the net with multiple devices, adaptive web design is the way to go especially after reading Adaptive Web Design by Aaron Gustafson.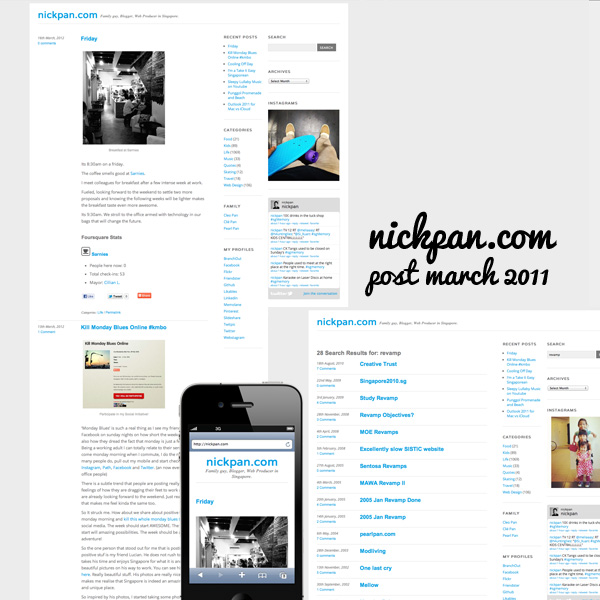 I've updated the theme with a free theme called Yoko, Its simple design made it a good base for me to build upon. The very first thing I did was to make the search results have 100 results and for it to only show the titles.
Next up will be to convert it to use LESS, so that I can have even better control of the site's style.