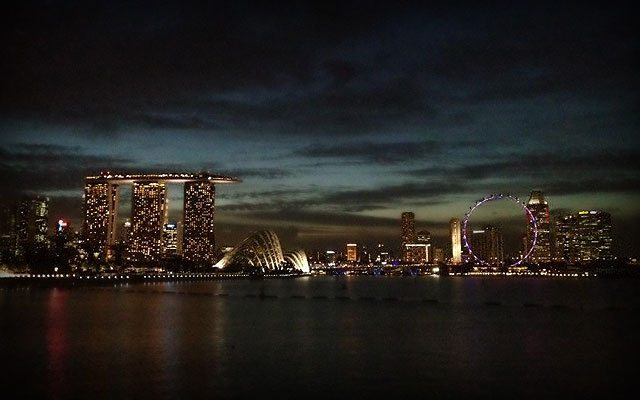 The Singapore Skyline is beautiful. If you've seen it at night fromáMarina Barrage you will have to agree with me. Now with the launch of our very new and very beautiful Gardens by the Bay, the skyline is even more awesome!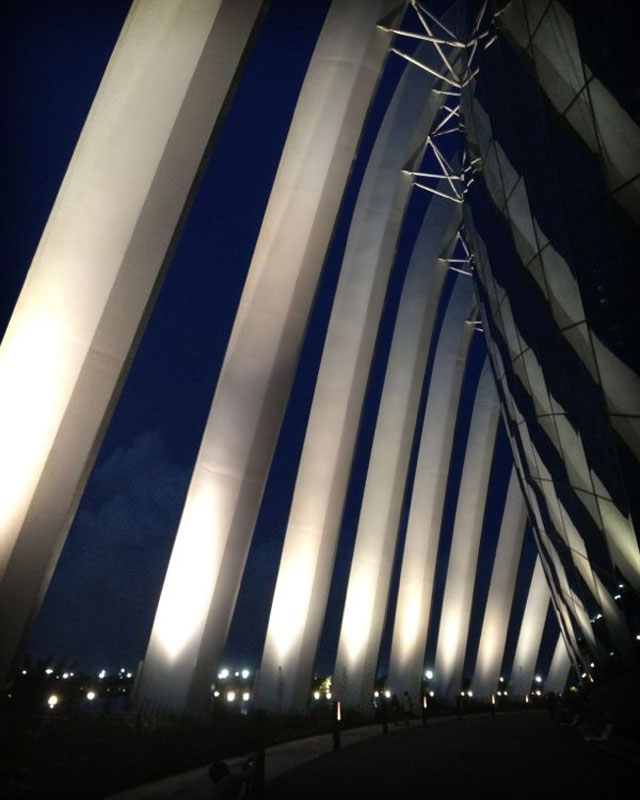 I managed to cycle thru the gardens one day after work and I have to say, even at night it looks awesome. The pillars supporting the domes areámajestic. It felt almost like ancient greek architects designed these great pillars.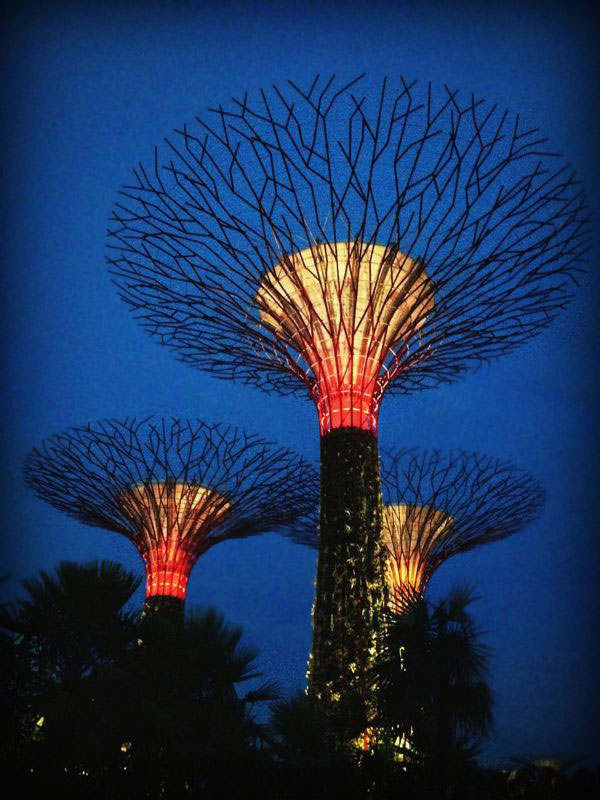 The supertrees looks like something out from a science fiction movie. If aliens landed here and saw these supertrees, they would have felt very much at home.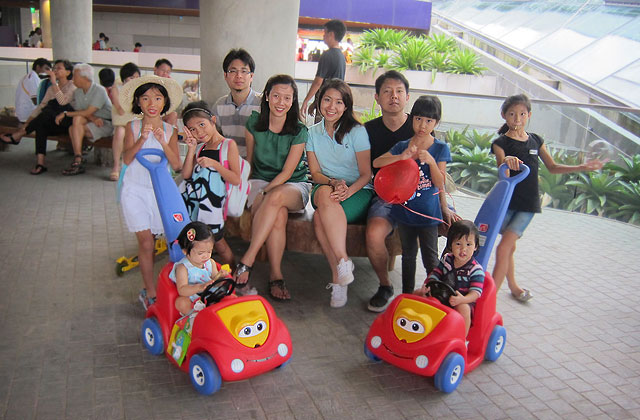 The next day, we went there with family and friends. Unfortunately it was raining and everyone sort of cramped into the sheltered area. The kids however still managed to have a ball of a time as they had each other which I think was enough to make a fun afternoon.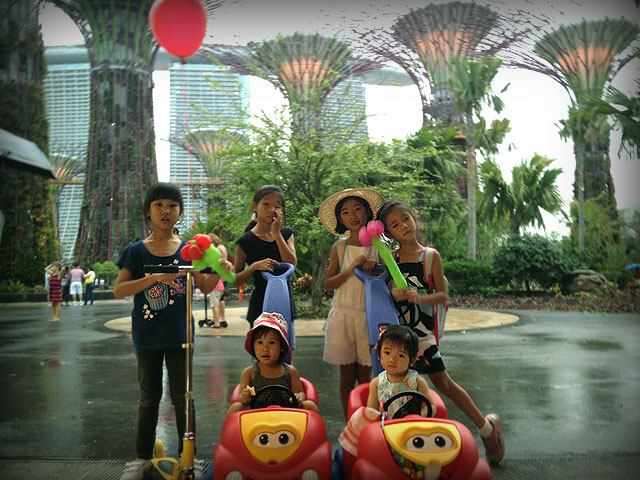 The 2 small ones, Clara and Sophie both had the same push cars. They totally enjoyed going around the park in style.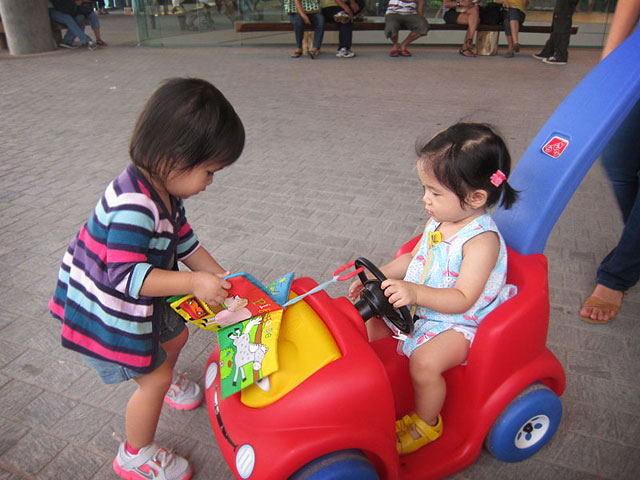 Overall it was a fun day, but we hardly saw much of the garden. I think we need to go back there again soon.