Today is a super long and in a way a fun filled day. The main event of the day was Sentosa and we spent most of the time at the beach having our own make-shift BBQ.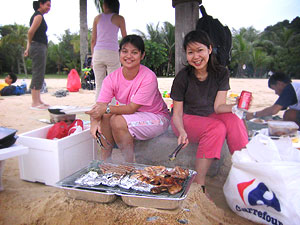 Anne and Pearl doing what they do best. Making delicious stuff for all of us.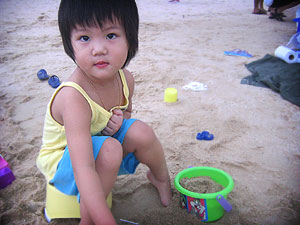 Here is Evan playing with the sand. I wonder what she made with that bucket of sand.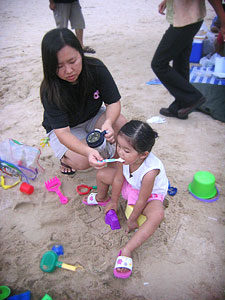 Erin being fed by her mommy Serene while playing with sand. I think she is multi-tasking.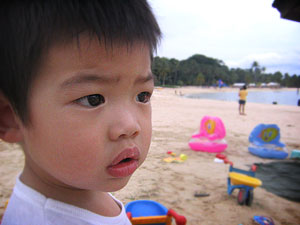 I think Joel is thinking about the deeper stuff in life. Or maybe he is just thinking about what am i doing with a camera so near his face. lol…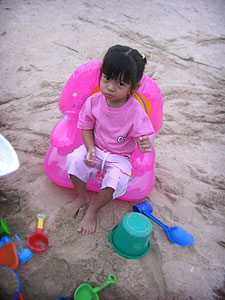 Here is another multi-tasker on her personal pink bubble chair, eating and i think she is observing what the other kids are doing.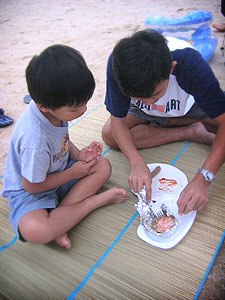 Ethan and his daddy Jonathan looks like their going to enjoy the fish that they are about to attack!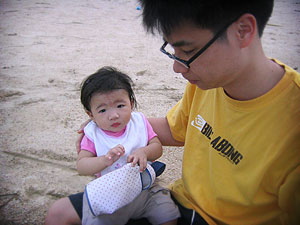 And here is Rebecca with her daddy Dezzo. Not sure am i interrupting a burpping session, but i think she did not mind me taking a picture of her at all.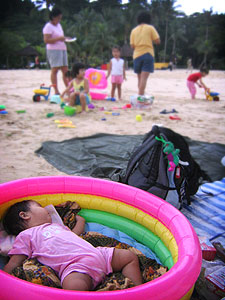 Now all this fun is just too much for Cleo and she slept comfortably in her personal pool cum beach cot.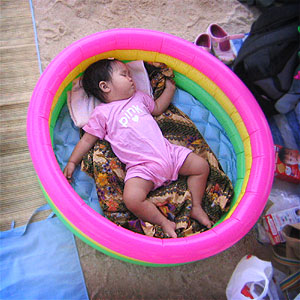 I think in a few months we've gotta think of something else.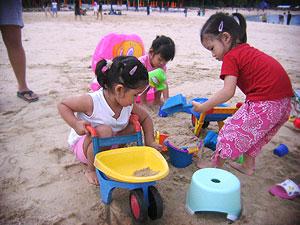 It was a real nice day for the kids and i am really glad the adults made the day possible for all of them. Sand, Sun and a little rain…