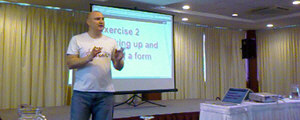 Russ Weakley came to Singapore to conduct a CSS workshop and its thanks to PebbleRoad for organising such an event. Who is Russ Weakley? Well he is the one behind Max Design, the one behind the high qualilty list of light-reading list which i subscribe to.
As Aussie as Russ is, his Aussie humor really gave the workshop an informal its-ok-to-laugh-at-yourself feel to the whole day. It was totally enjoyable.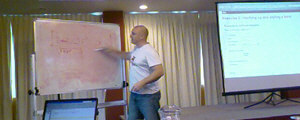 The entire session was amazing as Russ drilled down so many facts and clarified several i-thought-i-knew-but-was-not-100%-sure kind of doubts.
As many have muddled their way thru trail and error, figuring out css problems along the way, not many people had formal training in CSS. But after today, it felt like the little cracks have been filled up, it felt like it was official training.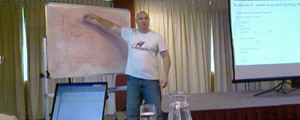 See some other posts about this event.