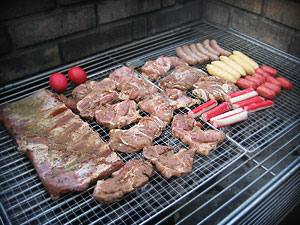 Pearl wanted a BBQ, there was no particular reason. Its maybe just that we have not had one for quite sometime now. The chef wanted to try something different this time, so the BBQ became sort of like an out door kitchen for her.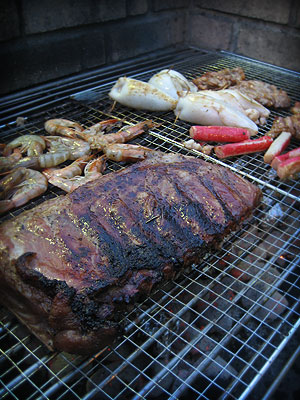 We had beef strips, stuffed squid, big chunks of chicken chops, a whole stack of ribs and of cause there was the normal, prawns, sausages, beehoon, salad, drinks, etc. It was nice.
We also had good company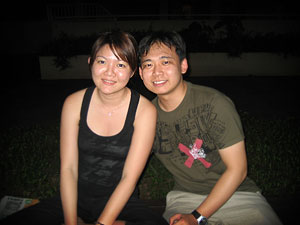 Chu and Kerwin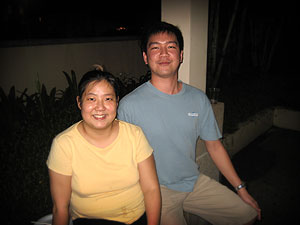 Sharon and Davis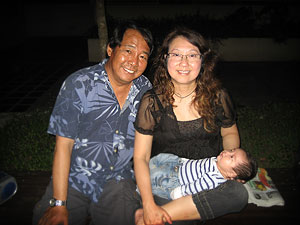 Pearl's Parents with Sharon's new born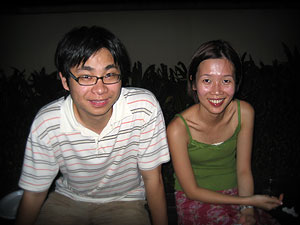 Our good friends Desmond and Hazel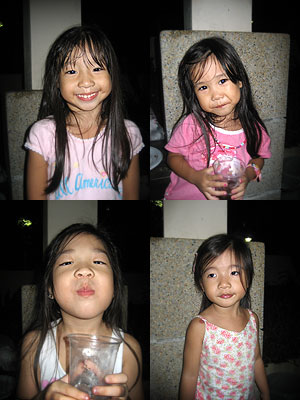 and of cause the kids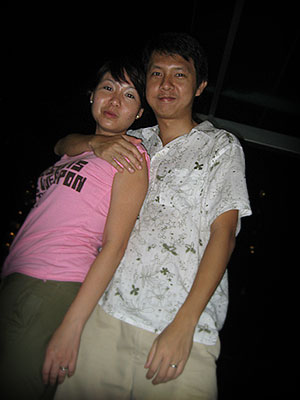 My angel from above
I so feel like having another BBQ in Nov.