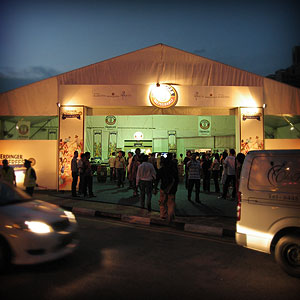 After last year's Oktoberfest and the festive pack i bought recently, i knew i had to come for this year's, it was way fun. I did not have that much fun in quite a long time.
After reaching Merchant Loop, you could clearly see the large tent that housed dunno how many liters upon liters of Erdinger.

When inside, the atmosphere forced you to think about nothing else but the food, the beer and your friends that are there with you.
This year the tent was much bigger than 2006 and i'm not suprised, cuz last year it was so good, you can expect the organisers to make it bigger and better this year.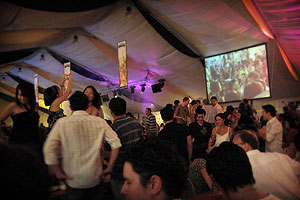 The crowd was fun, people stood up on their benches and tables and groving away at the music that filled the tent.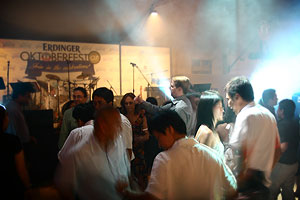 Our group went up to the dance floor and danced to the familiar tunes from the 80s and a bit from the 90s. There was also alot of jumping to certain songs.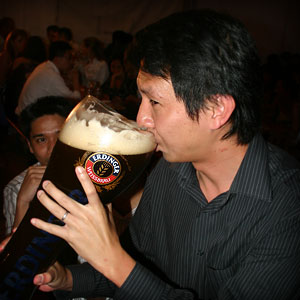 We all had beer of cause and i only had 2 which is little as compared to the group i was with. I had 2 regular sized ones, and just sips from the gigantic ones which is about 6 regular ones.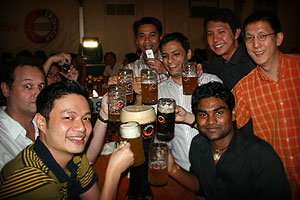 We all had fun, food, beer, dancing and alot of laughter… what can one ask for more on a friday evening… Look out for Erdinger Oktoberfest 2008!!