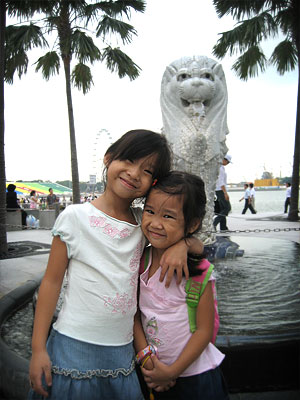 Today i took the day off and brought the kids to the Merlion Park. It was a simple outing and we had great fun.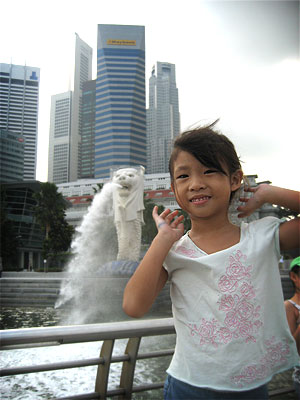 There were super alot of people there, from Koreans, to Chinese, all sorts of Caucasians and maybe a few locals. Its amazing how tourist-ish our country is. I literally had to get Clié to stand super near the railings in order to get a clear shot.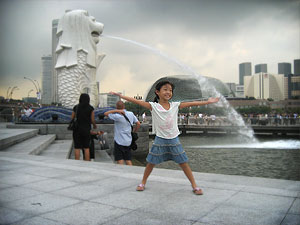 Somehow, the other side was not so crowded, so we spent more time on the right of the mystical creature.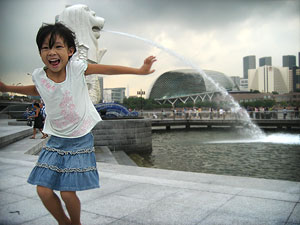 Clié did all sorts of poses. Some funny some silly.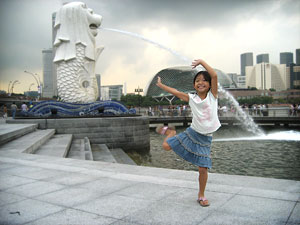 Some yoga looking poses too. This have got to be my favorite. It was hard to capture, so i had to take continuous shots in order to get good ones.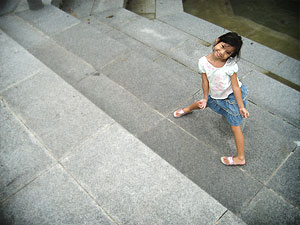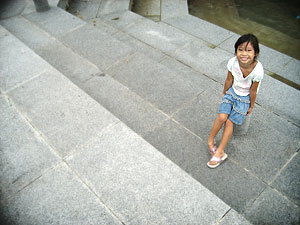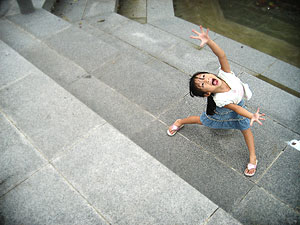 With all proper photos, she also had to throw in a few silly poses.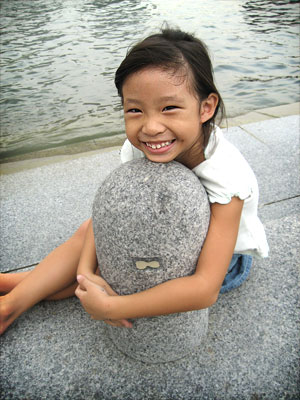 The girl is growing and becoming a real beauty. I have to say this is the most beautiful picture of Clié to date. So natural, so sweet, so Clié-ish.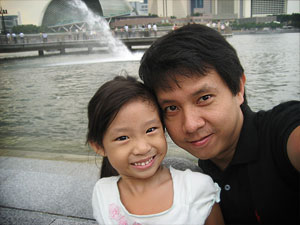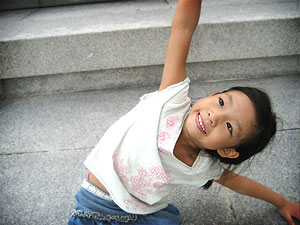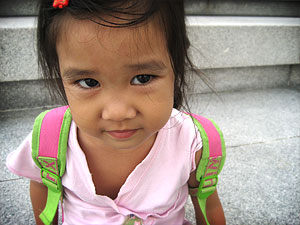 Cleo was mainly in a sleepy mood, hence was not as energetic as Clié, but she still manage to give me a sweet smile.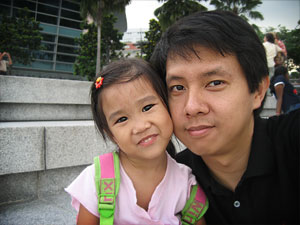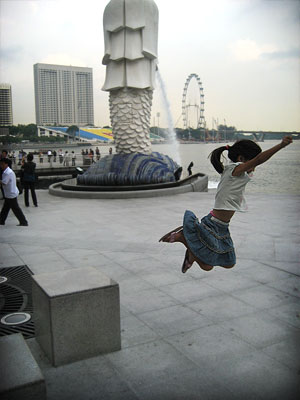 We tried lots of funny poses and this one of her jumping off the stone block made her looked like she is flying.
It was pure simple fun.