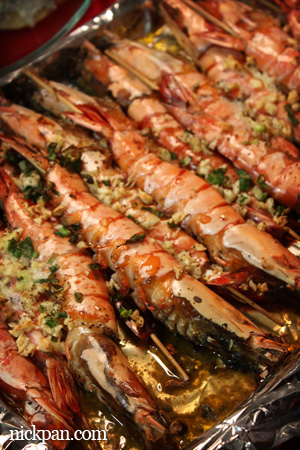 Goodbye 2008, Hello 2009. We welcomed the new year with my family over for dinner. As usual, my dear wife would cook up a feast and this time its no exception. We had pasta, thick mushroom soup, grilled prawns and ended off with donuts which was the only thing she did not make.
I hope 2009 will be a year where deeper relationships will be built. Relationships with family, friends, colleagues, old friends, church mates and God too for sure.
I won't be doing the resolutions thing or give some milestone report on life at this point, so just enjoy the photos.