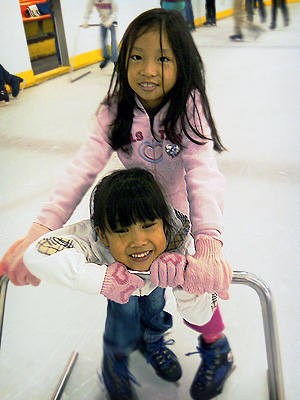 For those who don't know, the first time i set eyes on my wife, i was wearing ice skates. That was in 1993 wow… now 16 years later I'm bringing her daughters out ice skating.
Clié and Cleo asked me to bring them ice skating 2 months ago and i promise them that i will during their June school holidays, so today is the day.
The last time i brought Clié skating she was 4, Cleo could not join as she was too small and the are no ice skates her size. Now she is ready and i'm glad she could just hold the bar and move around herself.
After i wore her skates, my dad carried her down and put her on the ice with the bar, when i was done wearing my skates, she was already out and about moving around happily. So cool.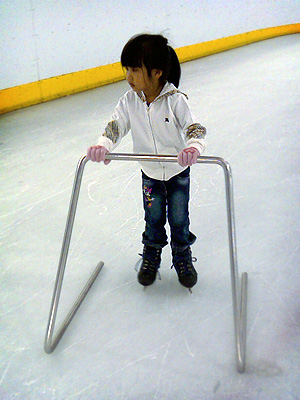 I think Cleo at least went around the rink like 15 times. She kept going and going as i told her the more she did it, the better she would become. She started just walking on ice, but after a while i could see that she is pushing the ice correctly. Yay! I think she really enjoyed it.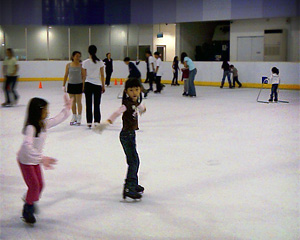 Clié and Chole could already inline skate, so they could ice skate quite well. Its good to see kids enjoying themselves and really feeling confident in what they can do.
After the ice skating session, we had a simple lunch, then went to catch Monsters vs Aliens. With popcorns, soft drinks, the kids could not ask for more.
Isn't it great to be a kid! No need to pay for anything at all. The damage that day was substantial. lol… but well worth it.