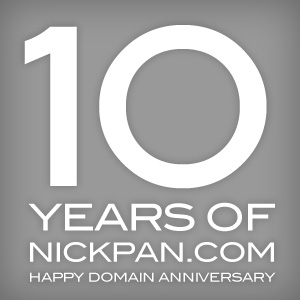 10 years ago on this very day, i've decided that the internet will be my future and that I should invest in a domain name and have a permanent place on the net.
10 years after, I'm glad I made the choice early.
You should go get a domain too.