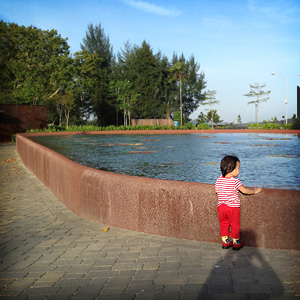 It was the Chinese New Year week of 2012 and I took the whole week off. Fetched kids to school each morning and Clara tagged along.
Mommy was also on leave, but she was fast asleep at home, so it was quality time with Clara and I brought her to Punggol Beach just after dropping the kids off at school. I knew the place was getting a makeover and there was even a launch of the new place, so its long overdue for a visit.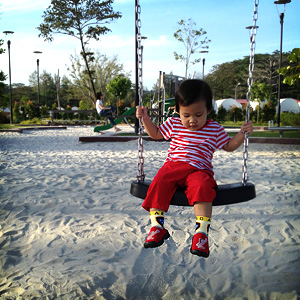 It was 7:45am, the breeze was still cooling as the sun was slowly rising. The park reminded me of the days in Perth. There is just something with the grass and sand that made the experience different.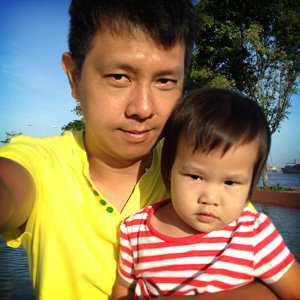 Clara was quiet. She hardly uttered a sound. We were communicating with facial expressions.
When she wanted to go in certain direction, she would ask me for my finger. She would then grab it and pull me in the direction she wanted to go.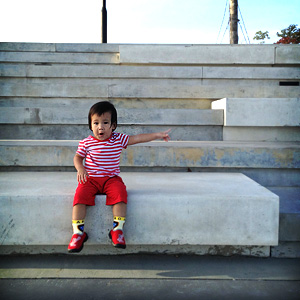 There is a nice stadium like sitting area and I can imagine the conversations that could happen on these steps at night. It would be such a nice place to hang out.
Clara sat quietly there while I was taking pictures.
Suddenly a boat sounded its horn and Clara immediately pointed in its direction. We went to see it.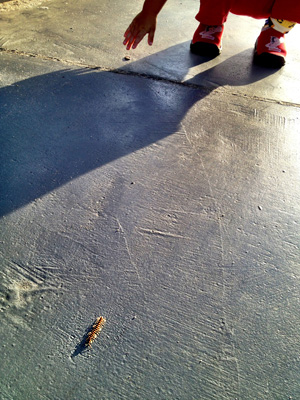 During our stroll, she spotted a bug and squatted down to take a closer look. Whenever she squatted down the bug went further away from her, so she got up, took a few steps forward and squatted down again. This went on for a few times, then she gave up. lol.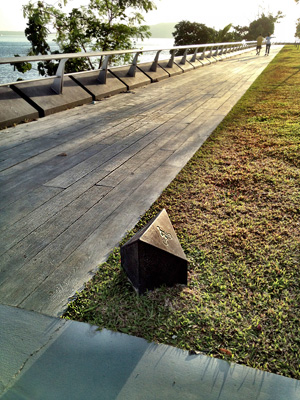 The path around the whole area was beautiful. It had a wooden deck like feel to it. But when you observe it closely, its actually cement. How cool. According to my architect friend dezzo, the whole promenade is done by Look Architects. It is a 5-kilometre long public waterfront promenade and it goes around the whole of Punggol. I <3 Punggol.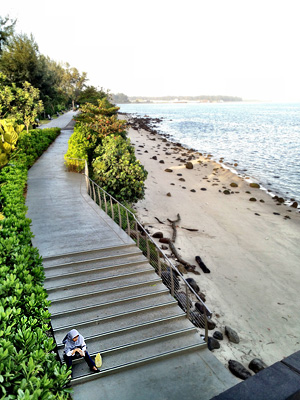 A lady was sitting there by herself and having her breakfast. How peaceful. Later I realised she was actually waiting for her boat.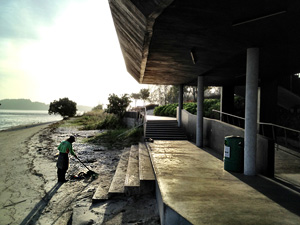 An old uncle was sweeping up the trash the beach washed up. Slowly bit by bit, he was combing the beach to make her beautiful again. Thank you uncle.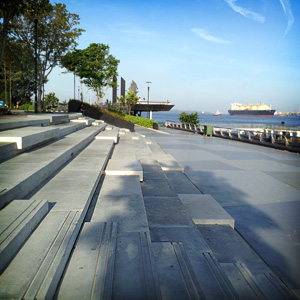 That was the boat that Clara pointed out. A huge one that had what seems like 3 large spherical enclosures.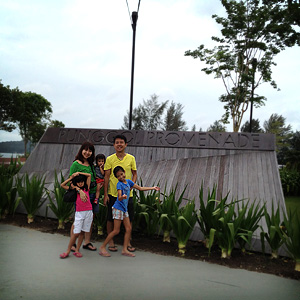 The next day being saturday, I brought the rest of the family there again in the morning. They loved the place. Clié and Cleo loved the swing the most.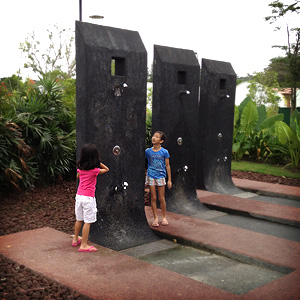 We then discovered that there were shower facilities there too. Its really well designed I think.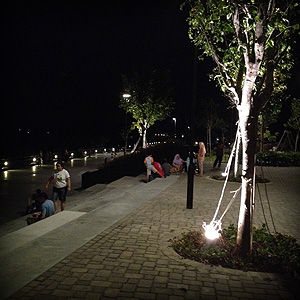 That night, we had friends over for dinner and after dinner I brought them to there to see the place. It looks beautiful at night too.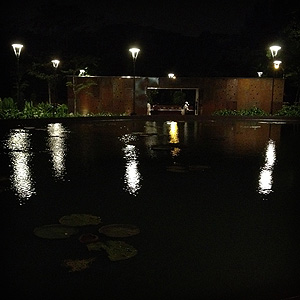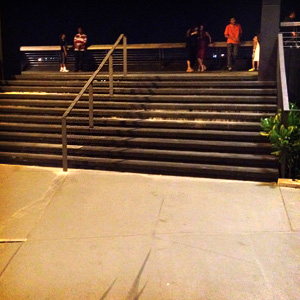 If you've not been to Punggol Jetty / Punggol Beach for sometime, you should go and check it out soon. You will like me, fall in love with the place.