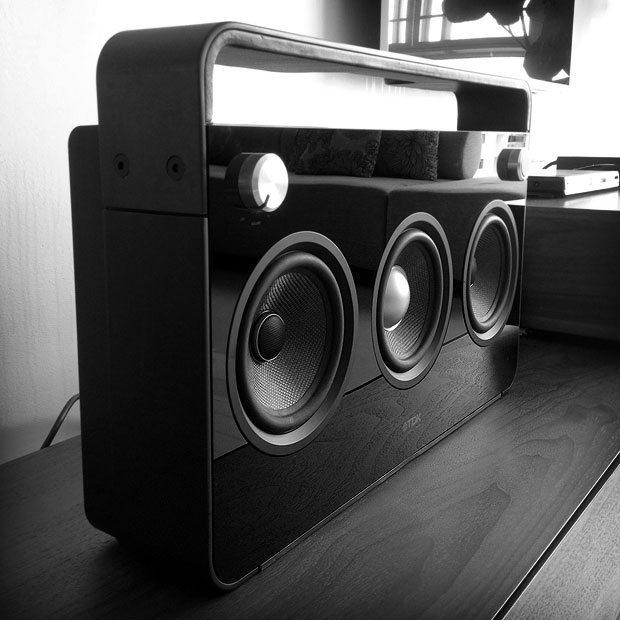 I saw this TDK 3 Speaker Boombox at CK Tangs a few months back and it was love at first sight. It looked so geometrically elegant.
The first thing that came to my mind was, "there are just two knobs". How will that be enough for a boombox. I switched it on, the lights came on, there were options on the glass face! It was somewhat touch screen. OMG! too cool.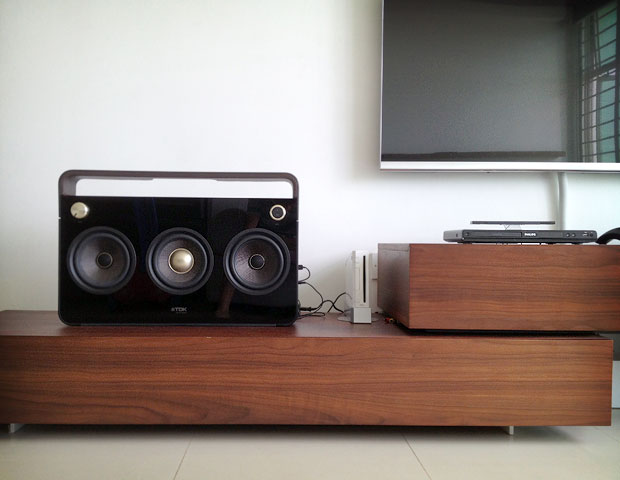 It looks so beautiful and it fits perfectly into my living room,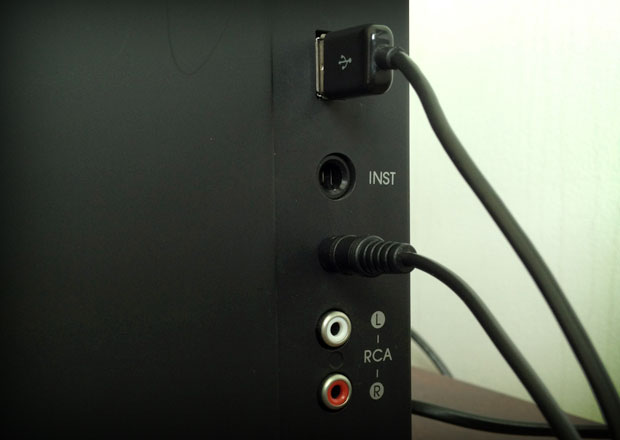 The connectors are tucked at the side and you can even stick a USB into it.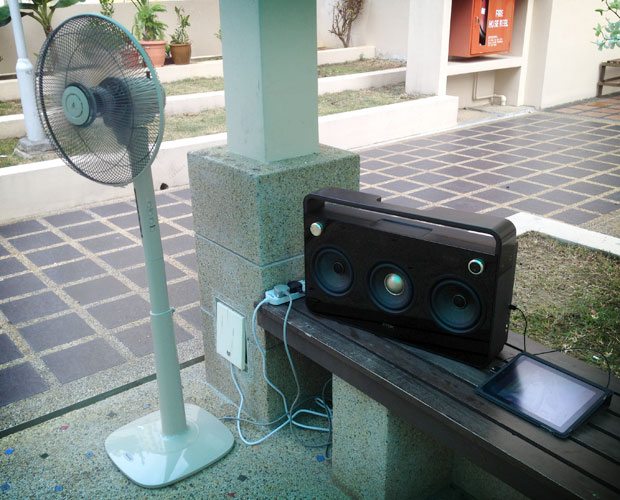 Now BBQs are never going to be the same again. This setup is from a BBQ I had yesterday.
So what else is cool about this Boombox from TDK? Its so cool that Skittles gave one to Nathan Barnatt.