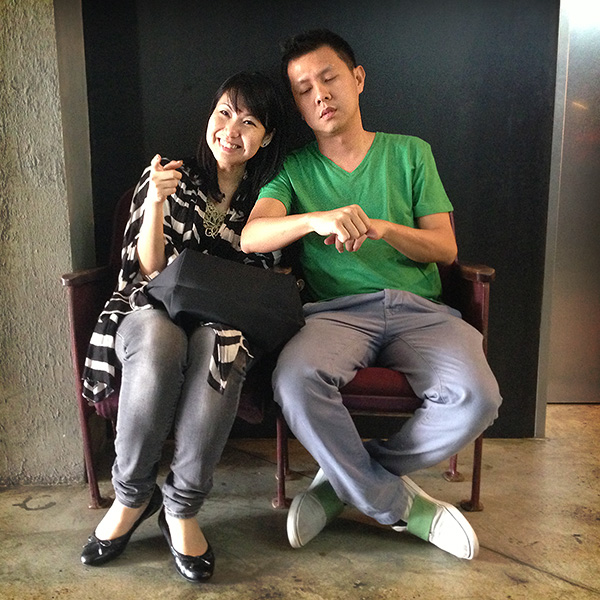 Many people tell me I'm very lucky to have Pearl as my wife. She cooks super well and hosts some of the best home parties. She is so proactive that she have already fixed situations even before I know there was an issue. She manages the home finances well and simplifies complex bills for me. She looks amazing even after having three kids, have such a positive attitude and is constantly joyful. Her sixth sense is super powerful as she can read people very accurately, great ability to have in the team. The list goes on and some things she will be embarrassed for me to share :P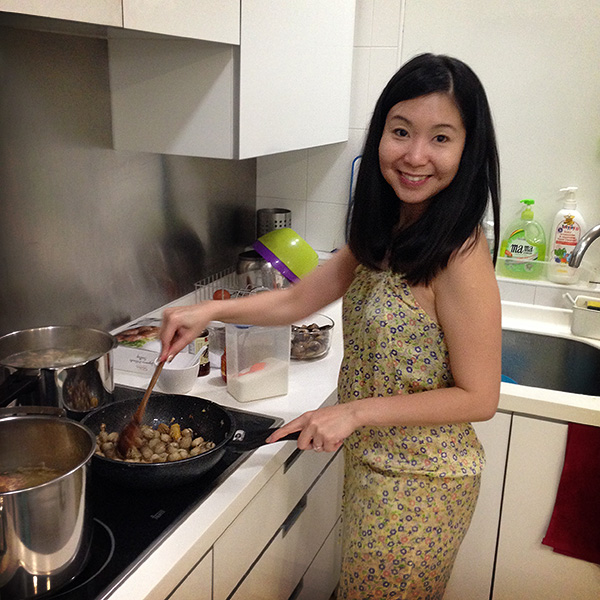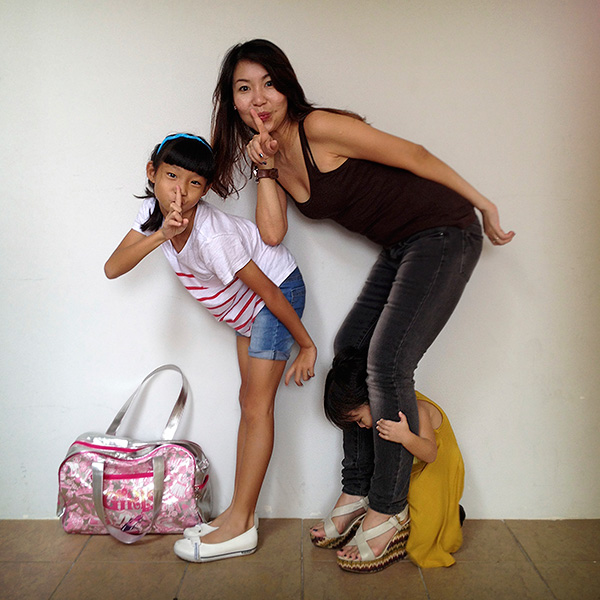 So is there a way to find such a good wife my friends always ask. I don't really know how to answer this in a simple way, as to me it's divine intervention. I explain this to my friends all the time and tell the same story, so I'll write it down here and hope it benefits others in some way.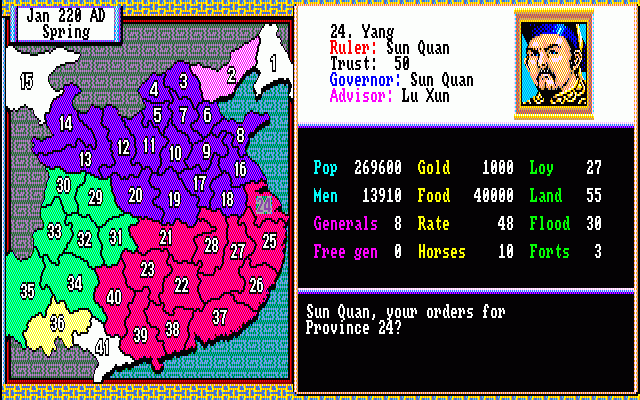 It all happened back in Sec 2 one day when I'm playing Romance of Threee Kingdoms 2 or RTK2 on my PC. You see, at the start of the game you can create your own character. I keep trying to create the perfect character and no matter what, I'm always not perfectly satisfied. Then during the game, I'll save the game and only to reload the game from previous saved games if I'm not happy with how the game played out.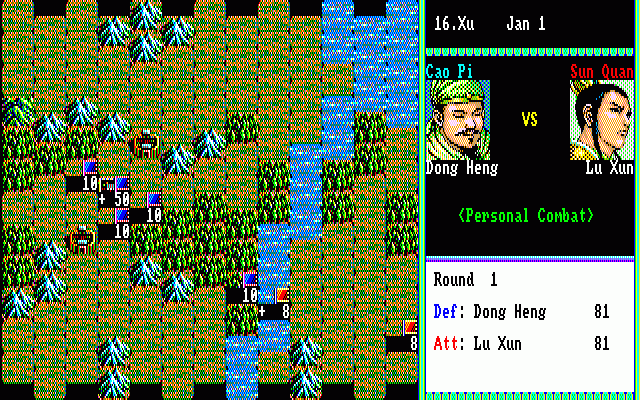 Then It dawned upon me. In the future when I'm choosing my wife, i'll have similar issues, the only thing is that there is no save and load, also changing to a better one when a better one comes along is definitely not the way to go too.
How will I ever be satisfied with my choice. How will I ever be happy with my selection.
At that time, my elder sister also got her heart broken a few times and to the 13 year old me, it seems this whole BGR thing is super difficult. How will I ever figure it out.
So I decided to pray. I decided to entrust the whole wife selection process to the almighty. It was an ernest prayer and it would have been the most ernestest of ernest prayer at that point in my life.
There was peace. I knew I will not need to make this difficult decision of finding a wife, I knew deep in my heart that when my future wife showed up, I'll know. How? I'm not sure, but i'm very sure I'll know.
At the back of my mind, I imagine her to be a colleague at work. She would be smart, she will know what needs to be done and we will be enjoying each other's company at work. There will be lunches, there will be laughs, there will be flirting and we will eventually get married and have kids. The 13 year old me back then thought this could be how it would happen, so no rush.
Just after the O-Levels I hung out with Leo from my secondary school a lot. The main reason was because we went Ice-Skating together, we went like every other day. Then during one of our skating sessions, he told me he will be meeting a friend after and was happy for me to join and I did.
I stretched my neck towards the frosted glass from inside the ice-skating rink to get a better look and saw her. She too bent forward a little from the outside to get a better view. She had short curly hair, happy cheek bones, youthful pimply face and a joyful smile. I thought nothing much about her as Leo always had good looking female friends and this girl looked average. This was the first time I met Pearl.
The 3 of us took the MRT from Dhoby Ghaut station to Bishan to have something to eat I think. I can't really remember any details more than that. But what I remember clearly was that I said "Bye 姐姐 (elder sister in mandarin)" at the end and that felt weird. She was older then me, but I do have an elder sister and calling Pearl 姐姐 just felt super weird.
The next few days, I kept thinking about her, I can't explain it, I just wanted to see her again.
I managed to get her number from Leo and asked her out to ice skate with us and she thought since Leo is a good guy, his friends should be ok too so agreed to come out. I held her hand while she learned how to ice skate and that was really nice.
A month later, Pearl was my girlfriend.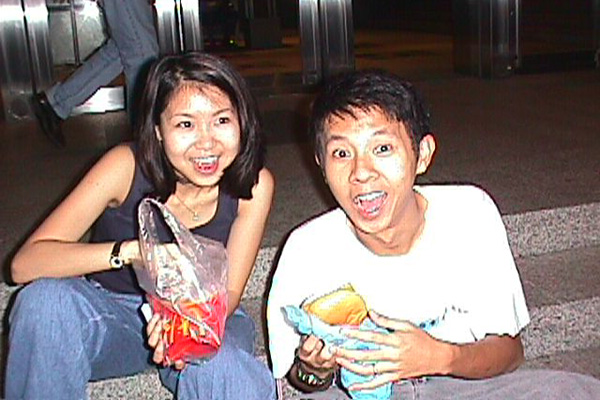 It was super strange, super strange to everyone even ourselves. Pearl's friends did not understand as they knew her well enough that she will never date a dunno who just after a month. Also, being the geeky computer guy who never dared talk to a girl, its quite impossible for me to be able to convince a girl to be my girlfriend.
But somehow, we are a couple. A young couple, but a couple that believed that this relationship is much more than just girlfriend boyfriend. We both felt that if its not for marriage then we are both wasting our time, so we somehow worked toward it.
Till this day, I still can't explain what happened in those first few months when we started seeing each other. All I can remember was trying to figure out holding hands, sending her home from school everyday and thinking about almost nothing else other then her.
It was love at first sight, but more importantly I believe my prayer have been answered and God sent me my wife.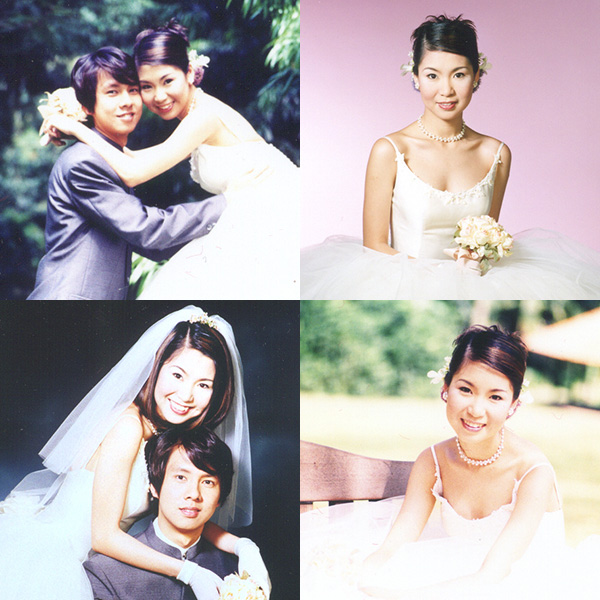 We got married 5 years later.
A few years into the marriage, we both grew older and wiser, we started to loose the care free young couple in us and we became family building partners. Pearl became a mom three times over, had changing responsibilities at work and liked many different new things along the way which made her who she is today. Also with her in my life, I've changed so so much. Used to be a grumpy introvert, but now a lot more cheerful and friendly all thanks to Pearl.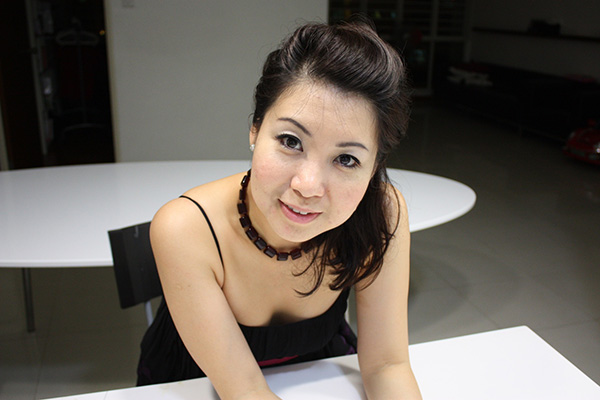 In retrospect, as a teenager back then If I choose my girlfriend based on my own understanding, I would have never been able to predict what we would both be like today. I'm sure both of us will continue to change even after being together for 20 years, but I'm very sure its just going to get better. You see, I did not choose my wife, God sent her to me, so he already know all the things in the future and from his infinite wisdom, Pearl is the one for me.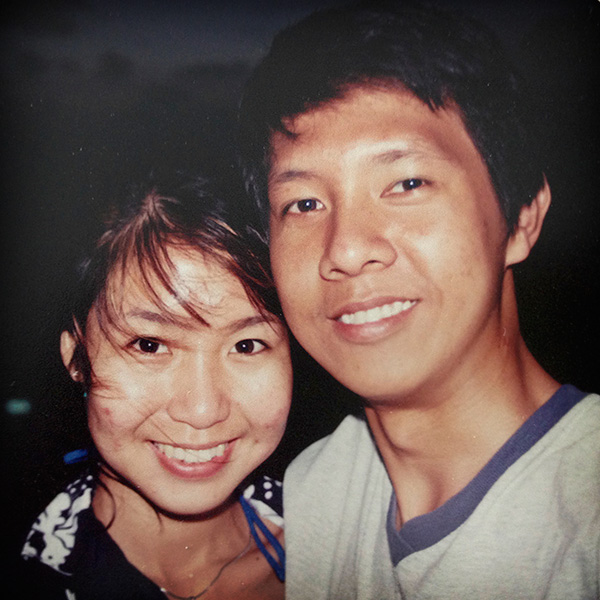 She is really an angel that was sent from above. It can happen to you too, all you need to do is pray for divine intervention.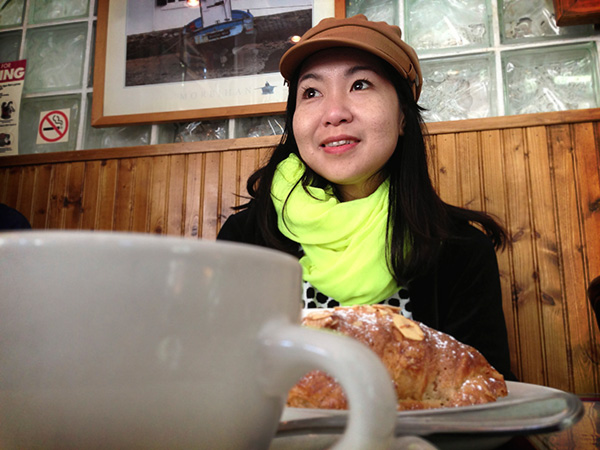 Love you many many much Pearl. Happy Valentine's day in advance.
---
This post is part of a Valentine's Day series, brought to you by Daddy Matters.