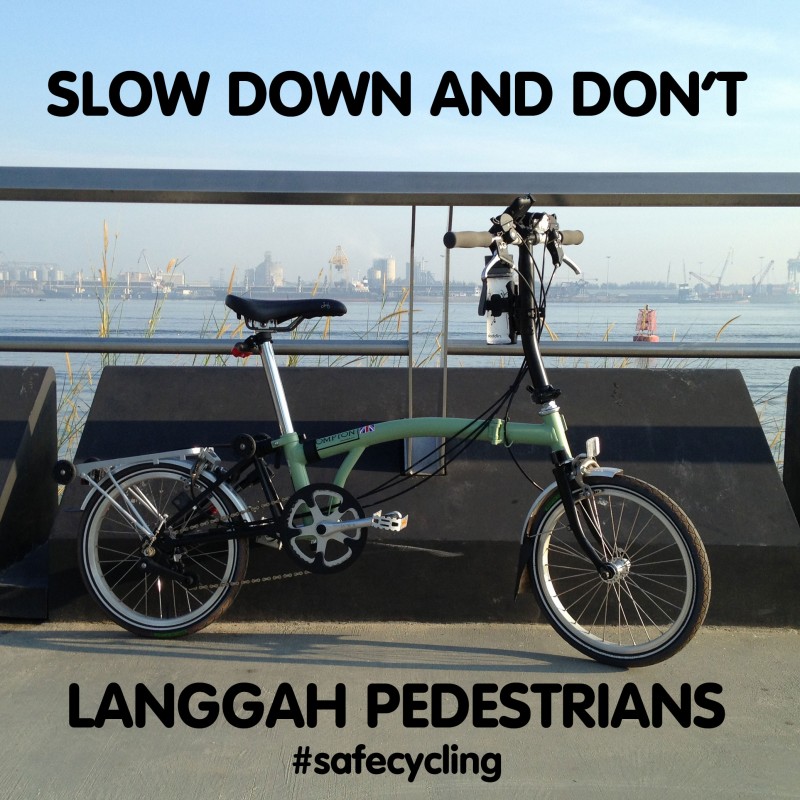 Slow down and don't langgah (bang) pedestrians. A public service announcement on #safecycling from me.
As many of you know, OCBCCycleSG is going to happen again real soon, end of this month actually! For adults they have the 27km, 40km and 59km challenges which flags off start at the wee hours of 30 March. If you want to find out more or sign up for it, go to ocbc.cyclesingapore.com.sg.
I've always wanted to go for it but its either I have to travel, I'm unwell or I need to be somewhere… THIS YEAR i'm finally going for it with my brother and I have 2 EXTRA TICKETS TO GIVE AWAY! Woot!
All you need to do is go to ocbc.cyclesingapore.com.sg, see which one you want to do (27km or 40km) and let me know here in the comments and if you heng heng super lucky, I will GIVE YOU the 2 tickets. No promocode, voucher or anything, just absolutely free tickets. :)
Also just FYI, @OCBCCycleSG is also running an Instagram #safecycle contest and all you need to do is post a photo on Instagram about safe cycling with #safecycling then you stand a chance to win something. You can see the entries here. The picture above is mine, such good advise right. :)