ARE YOU READY FOR #OCBCCYCLE2017!! 18 – 19 NOV 2017 @ Singapore Sports Hub! Some of us Daddies from Daddy Matters have started training for it.
Having attended the past year's OCBC Cycle, a few Dads from Daddy Matters are going to do it again this year! #MuchExcites as we had fond memories from last year and I'm quite sure we will end with Prata too. (Secret location don't tell you where unless you ride with us)
So what's new this year? Plenty.
OCBC Cycle Speedway Corporate Championship – Perfect to once and for all tell your colleagues that you are indeed better than them.
'Super Hero' Theme for The Straits Times Ride – Finally allowing you to cosplay mildly without saying that you are cosplying.
Bubble Theme for Mighty Savers Kids and Family Ride – BuBbLe bUbBlE BuBbLe!! Which does not stain your your shoes like other sporting events do.
Loyal Cyclist Discount – Yay! Savings! Finally putting your streak to good use.
OCBC Cycle 2017 Medal – Medal 1 of 3 which allows you to combine them together. And when combineded it will make a cool gear.
Check out www.ocbccyle.com to find out more and quickly go register before it is too late!
This year's route will continue to showcase our wonderful city and lots of nice places to take selfies and wefies with you cycle kakis.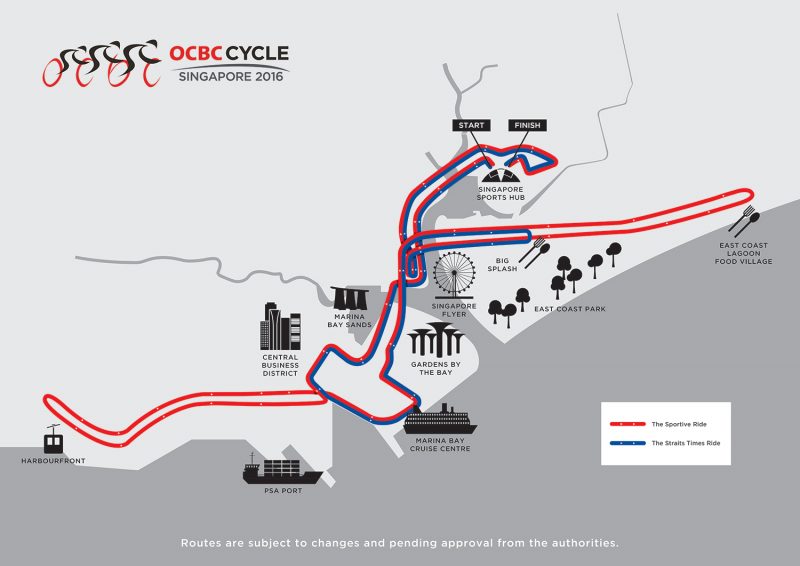 I'm trying to convince the other dads riding together to do some silly stuff (but safe), please let me know which you think would be best and I'll try to sell it to them. It should be some silly activity / actions we can do to make a great photo OR video AT THE TOP OF SHEARS BRIDGE. Here are a few Ideas I have:
1. Coincidance
2. Baby Shark Dance
3. The Skeleton Dance
4. Tomioka Dance Club
So 4 options to choose from, so which will it be?