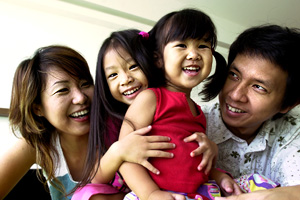 I never expected family life to turn out to be so enjoyable. And time flies when you are having a good time. Clié is now coming to 4 and Cleo just turned 2 and very soon i believe i will be walking down the aisle with them in their beautiful wedding gown. *sob*
It was just a while ago that i was working at Asiaone a single guy, a basic diploma holder, a gamer, an aspiring web designer, a guy who wanted to live the dream, but come to think about it that was in 1998 – 2000 a good 7 – 8 years ago. Now married, had kids, got a place of our own and monthly trying to make ends meet in my Singapore.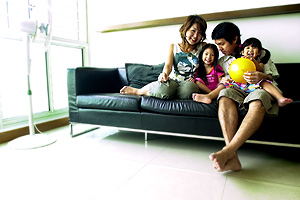 My home is where my family is, my family is where my love is, my love for them is what makes me do things i never knew i could. To work hard, to work smart, to persevere. To fight the good fight, to finish the race, to kept the faith.
For those who missed the article on Straits Times, the first picture was on page 2.