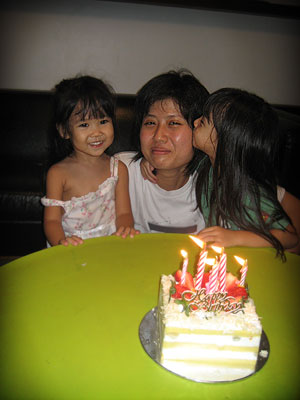 Thank God for this beautiful soul. Our helper is such a wonderful person and also an amazing help in our family. She not only keeps our house clean and tidy, she is more importantly the one that takes care of our kids when we are busy. She loves our kids and our kids love her too.
Recently it was her birthday and she wanted to buy us a nice dinner. She asked us if $100 would be enough for her to buy us a dinner at Fish & Co… we were speechless… $100 is alot of money as compared to what she was earning and she still wanted to use the money this way.
She is about the same age as us, but being from a different country with different economy and political environment, we are her employers. Its just strange how this world works. In God's eyes we are all the same.