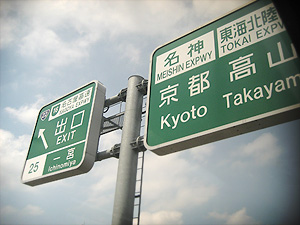 Its Sunday and we are off to Kyoto today.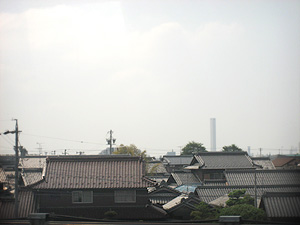 Along the way, we passed by many typical Japanese houses. The beautiful yet monotonous sights slipped me into a drowsy mood, especially knowing that the trip will take about 2 hours and the fact that we are on a holiday and its only 8+ in the morning.
The tiled roofs made me think that ninjas skipped on these roofs with the full moon lighting their paths. We are indeed in Japan and we are well deep into our holiday.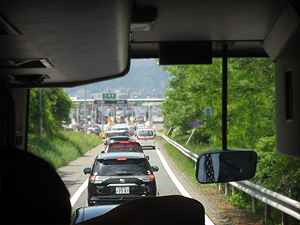 It was the Golden Week in Japan and being a sunday, the inbound traffic to Kyoto made us travel an extra 3 hours. So the 2 hour drive, became a 5 hour drive.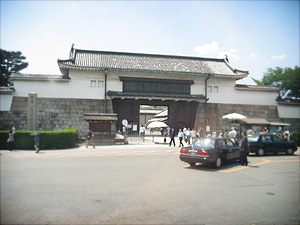 It was not in our itinerary to visit Nijo Castle, so what we could see was only one of the entrances when we drove past.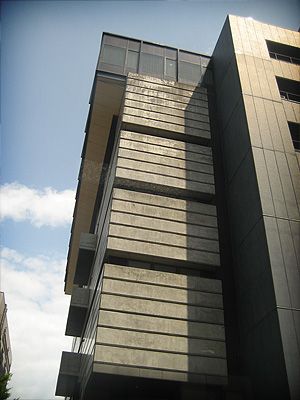 Our first stop in Kyoto was the Nishijin Textile Center where we viewed fine textiles, viewed a Kimono show and had our lunch.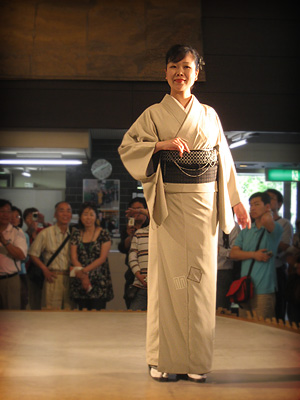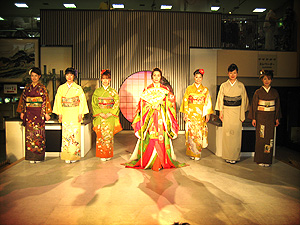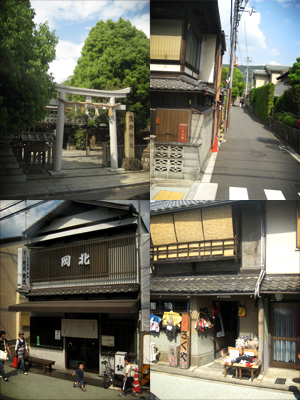 Next destination, the Heian Shrine where we stopped for a short time to take some pictures. This shrine also houses the largest Torii (Traditional Japanese Gate) in Japan.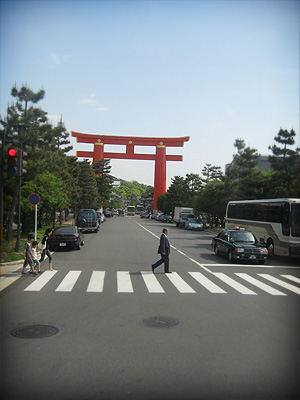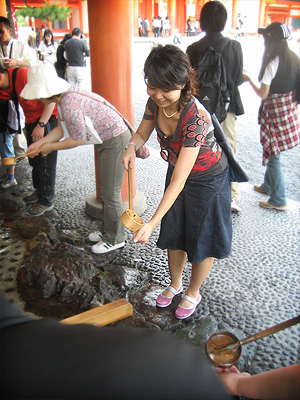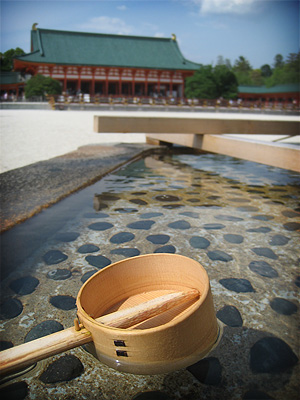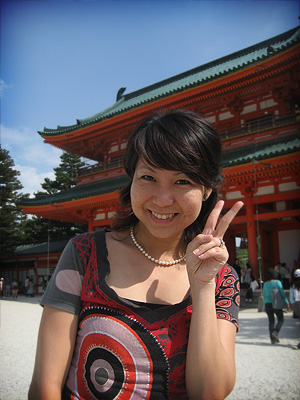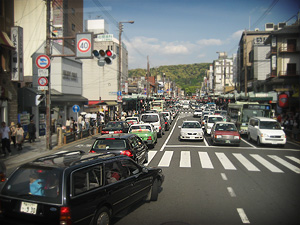 After visiting the Shrine, we were off to the famous Kiyomizu-dera.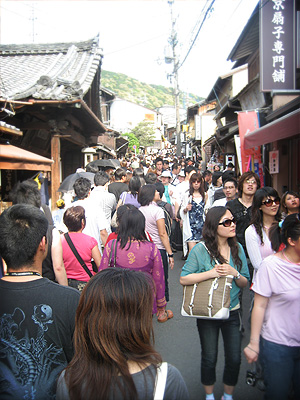 It would take the coach too long to go up the hill, so we got off at the foot and walked up.
The crowd was amazing, the whole place was colourful and you can clearly feel these streets were never built to take this kind of crazy tourist traffic. But i could imagine it would be really charming if there were less people.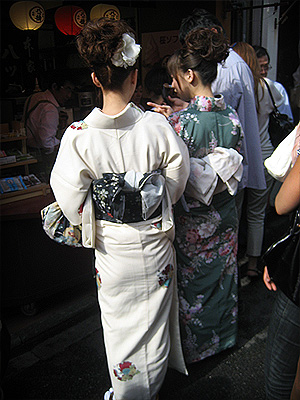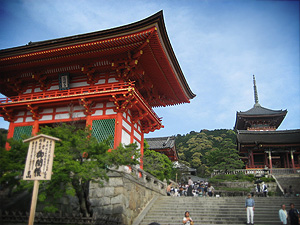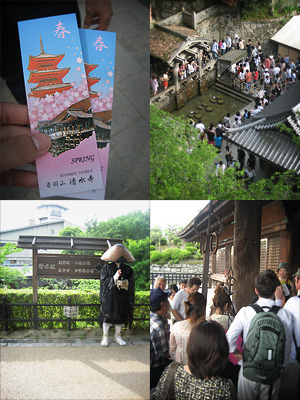 Some places in this temple reminded me of the Japan trip i took when i was a child. I remembered clearly the two metal staff and the waterfall.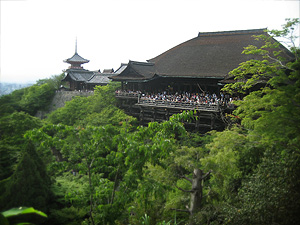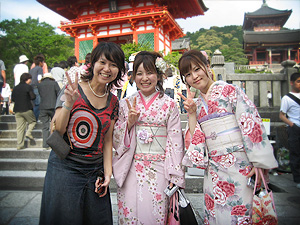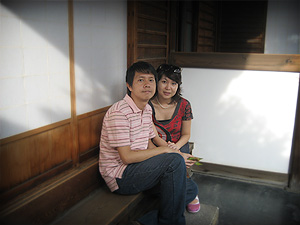 On the way down, we went into the small shops, tried some of their local snacks and of cause took many pictures.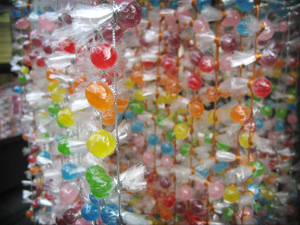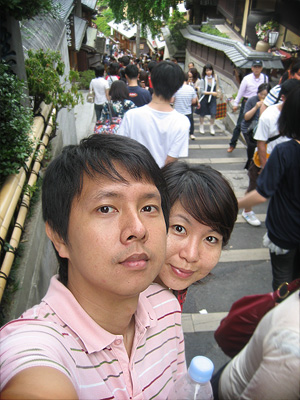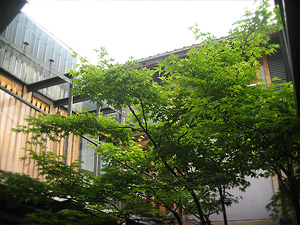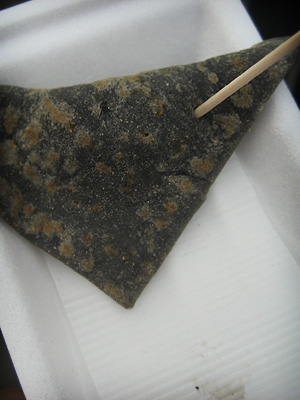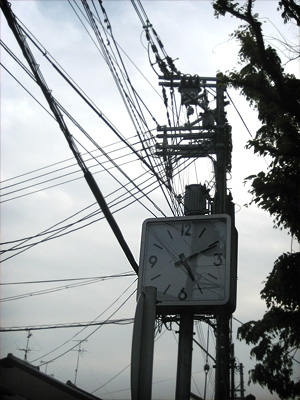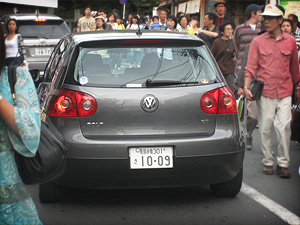 Even spotted a Golf GT Sport. lol…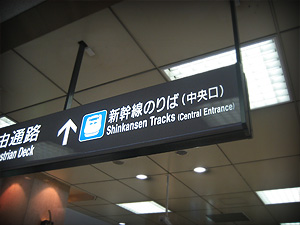 It was time for the Shinkansen. We got on from Kyoto and the one stop ride brought us to Shin-Osaka.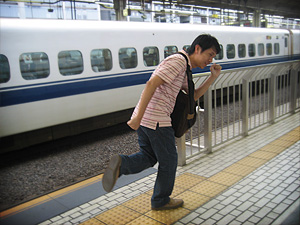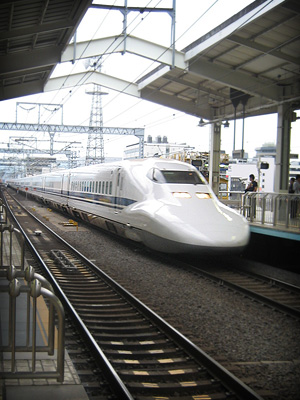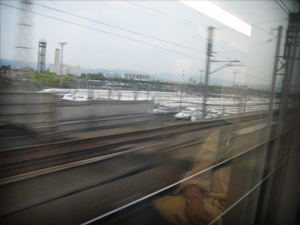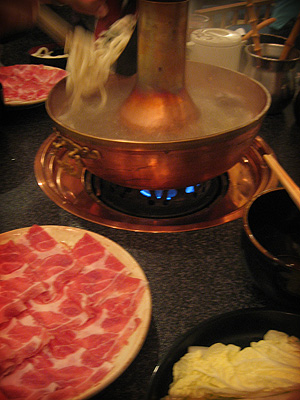 We took the local train and ended up at Shinsaibashi where we had Shabu Shabu for dinner.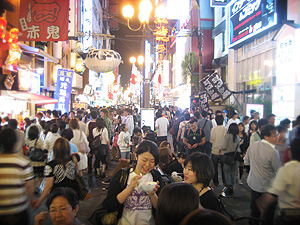 After a short walk in the main shopping area, we were off to our hotel.
The day was generally tiring as it started with major jam on the expressway, then with all the long walks and commuting, i wonder how much we have traveled today.