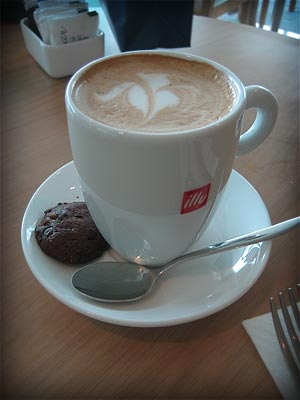 Its been a tough few weeks for Pearl and I and today, we pampered ourselves and had a full day out.
We started with having breakfast with kids at Ang Mo Kio Macs, then left them with my parents as we planned for my dad to bring them go swimming in the afternoon. The kids love it.
We went to Privé for lunch and ordered from the breakfast menu.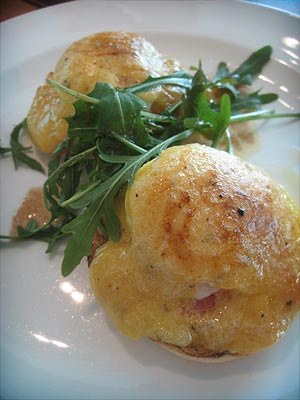 The ambiance was great, the food was so so, but its our first visit, so we do think its quite a nice place.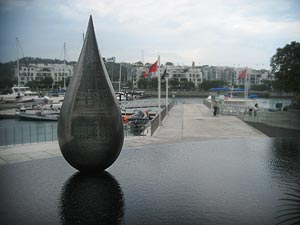 Then later in the evening, we went to Broth as i read about it from Danesh's blog post sometime back.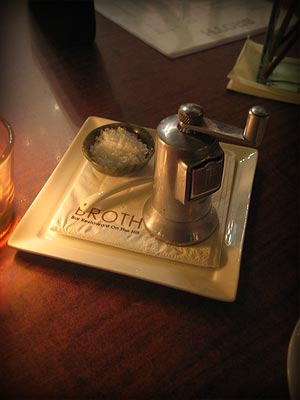 For appetizer, I had the "Baby spinach and portobello mushroom salad raspberry vinegar dressing and fried shallots" and it was fantastic. I never could imagine what a person can do with a few leaves.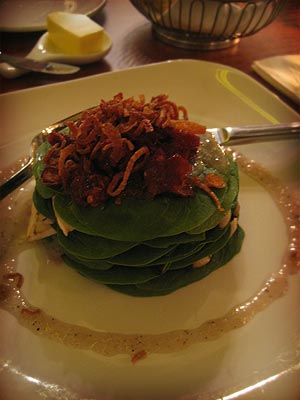 I had the "Braised duck w roasted figs in flaky pastry w rocket salad & balsamic dressing" as the main and it was not as fantastic as the appetizer. It really felt like a plate of expensive braised duck. Its braised duck. Eating it strangely reminds me of a heartland coffeeshop.
But i have to say the ambiance was fantastic, they played male jazz vocals and the waiters were very very good. Will come back next time, but maybe i'll try lunch instead.
Overall, it was an excellent day and i'm many dollars poorer, but i made my wife happy.
A happy wife is a happy live.