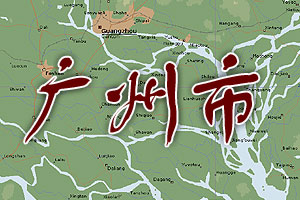 Have been taking long buses for the past 2 days going to rural areas to visit exhibitions in small towns and also visiting factories. Tommorw will be going even furthur away from Guang Zhou and will be staying over for one night at the country side.
I took tons of photos already, but forgot to bring my camera's data cable along + i got no SD card reader so i think photos will only come when i get back to Sigapore.
A few interesting things happened on the public train (similar to MRT in Singapore) a few days ago and thought it was good blogging material.
1. White People
It was the evening rush hour and the fair just ended too, the train was jam packed. In front of me was three caucasian men, they also attended the fair. Then a few stations down a couple came up and their converstation was quite funny to me.
(translated from mandarin)
girl: what are those?
guy: oh, they must have came from the fair.
girl: why do all foreigners look so scary? They all look so horible.
I found that quite funny, cuz the girl's lack of exposure made her comment in such a way.
2. African People
The following day, again on the train this was what happened between a petit Chinese lady and a huge big African lady.
African lady: Do you speak english?
Chinese lady: *afraid. Did not know what the African lady wanted*
African lady: *leaned forward and spoke loudly as the train was pretty noisy* DO YOU SPEAK ENGLISH?
Chinese lady: *freaked out, got up from the seat and offered the her seat to the African lady*.
African lady: *puzzled by the action but sat down anyway*
African lady: *looked at the same Chinese lady while sitting down* DO YOU SPEAK ENGLISH?
Guang Zhou Trivia
Did you know the whole Guang Zhou area and its surrounding is also called "Pearl Delta".
Did you know that Guang Zhou is the manufacturing capital of China.
Did you know that many people go to Hair Salons to wash their hair and it means washing it for 4 cycles (shampoo + rinse + massage of the head + washing of the ears), then drying of hair, massage of head again, shoulders and arms. The whole thing lasts from 45mins to 1hr while it costs only 5 – 10 RMB (SGD$1 – SGD$2).
Did you know that due to the huge amount of industry + traffic, the sky is constantly grey and usually no one can see the sun.
Did you know that alot of the major road have 3 tier carriage ways.