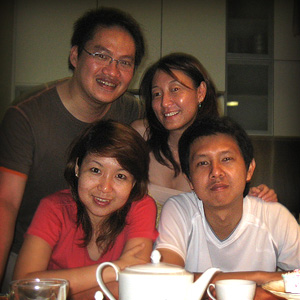 Our good friends from Hong Kong came over to Singapore again and this time they managed to come over to our place to see our kids and just chill out at our place.
We had Pearl's cupcakes, tea and good serious chat. It surrounded around kids, married life, work, business and the future.
We had a good time just catching up with them and we look forward to the next time for us to meet again.