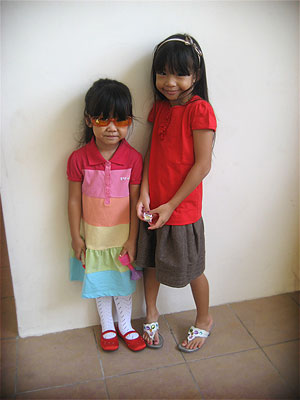 Its the first day of CNY and the girls are all decked out in their new outfits. NICE! I think my wife is a real good shopper. I've seen many parents put their kids into China Doll outfits and i think that style can be quite tacky.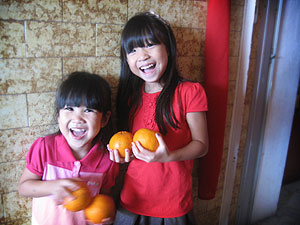 First stop was my parent's place in Katong area. We had the traditional long life noodles and stayed around abit, then it was off to my in law's place at West Coast. We had nice red dates longan dessert and just chilled out at my in law's place. We both feel asleep. Yawn… the sofa i tell you… it has mystical powers… when ever i sit on it, i feel like sleeping. lol…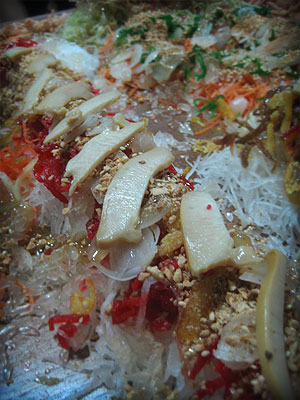 Then off to my wife's granny place in Bukit Panjang. We had snacks, watched abit of cable TV, then its off again to our next stop which was my wife's uncle place in Yishun. We had steamboat and everyone ate alot.
Every year without fail, we will also Lo Hei, this year its super extreme. The YuSheng was laid out directly on the table and it formed a huge "Fu" (Prosperity in Mandarin) shape with Abalone at the peak of the mounds.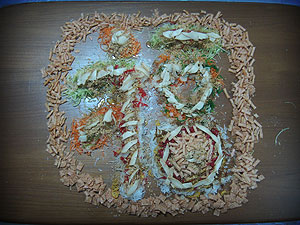 It is quite an amazing sight.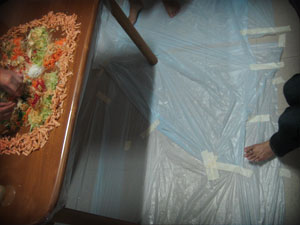 It will surely get messy, so the floors had to be protected.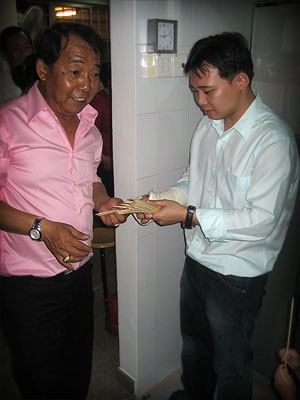 As everyone came into the kitchen, weapons were distributed. Here you can see my bro-in-law passing a pair of chopsticks to my father in law.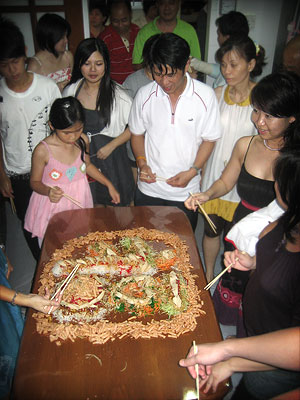 Everyone was poised and with a loud "Huat Ah" (Prosper in Hokkien), the chopsticks tossed the colourful dish in the air.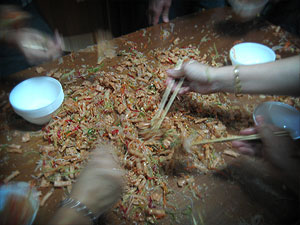 I'll try to put the 30sec video up when i've got time.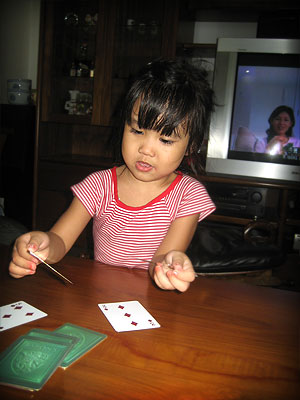 And without fail CNY will always have playing cards. Here you can see Cleo trying out her knowledge with numbers.
Thats basically how the first day went.