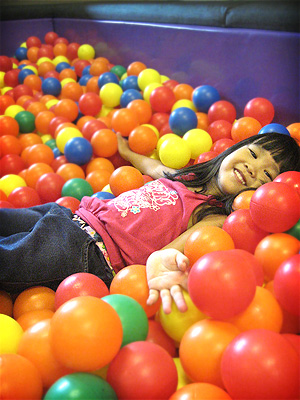 We were at Go Go Bambini for a couple of hours today. At $15 per hour per kid, i totally appreciate the free internet usage, the cafe that Mom and Dad can chill out, etc.
The kids loved the playground for sure. It was actually raining outside, but inside, its dry, clean and fun.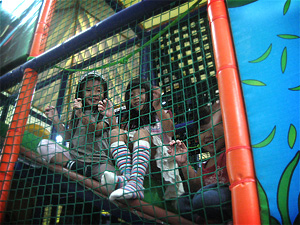 The girls definitely went thru all the different corners of the playhouse as i can see their heads bobbing around in it.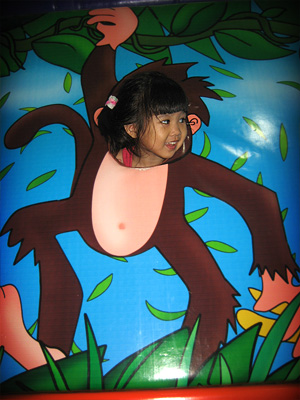 Isn't Cleo way way cute in this one. How apt as she is born in the year of the monkey.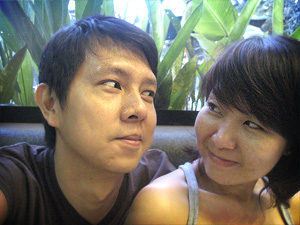 Took a few nice natural pictures of Pearl, we then started taking our own photos only to end up with this odd staring pose. lol…