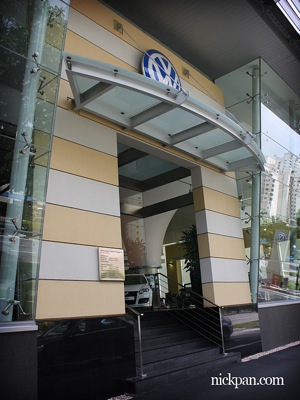 Some might know that we have bought a new car. We confirmed the order just after the whole $2 COE period where car showrooms were slashing prices like mad. I initially wanted the Touran Sport 1.4 TSI due to its technology and also its space, but my wife preferred the Jetta as it was an elegant sporty sedan and had almost the same specs as the Touran Sport which i wanted.
We got confirmation from Catherine from Volkswagen that we can collect our car on saturday 10 Jan 09 and trust me, the WHOLE family was excited, even the kids. Once we got there, we were brought to the delivery room to inspect our new car and to be briefed of all the nice technology that came with the car. Other then the TSI engine which we simple loved, we were pleasantly surprised to find out that it did not just come with DSG, but with 7 speed DSG. woot!
Catherine was the one who serviced us from the start when we walked into the showroom to try out the Touran Sport many months ago. She gave me a ring just 1 day after the $2 COE happened and her reminder made us have another look. That one visit made us finally own our very first Volkswagen.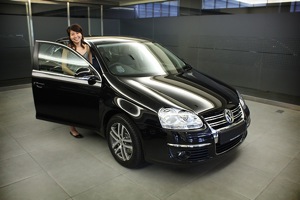 The touch screen console, the on-board computer, the very well built interior. Its like falling in love. We were very pleased in the professional way Catherine walked us thru things we should take note of.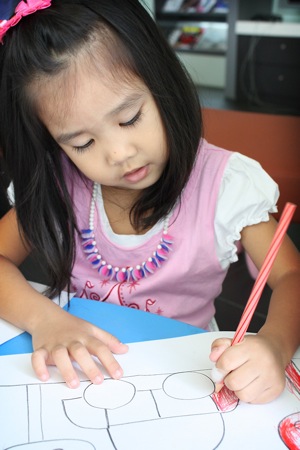 While waiting for the paper work to get processed, Cleo and Clié entertained themselves at the kids corner with drawing and colouring activities. They look so cute.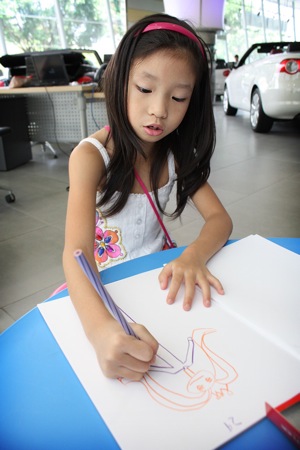 After driving our Jetta for one day, we are indeed very happy with its performance. The technology is simply wonderful. The way the TSI engine provides power and also the smooth gear transitions of the 7 speed DSG. Our car also recently won Oneshift's Compact Sedan of the year for 2008 and we are very happy we made a good choice.
More photos. Enjoy.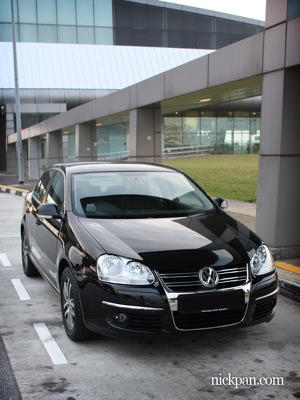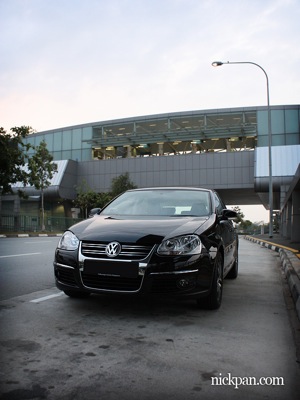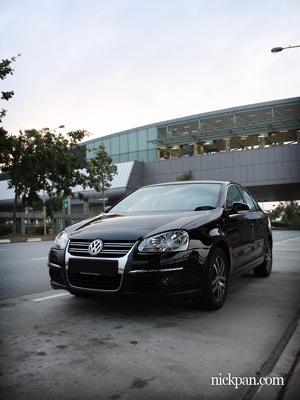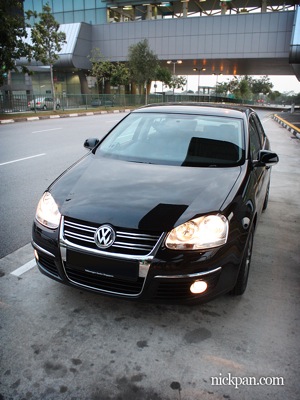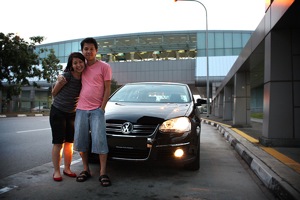 Of cause i had to blank out my number plate lah.